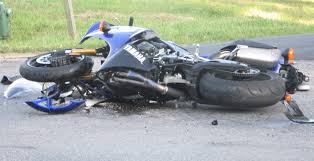 As Virginia car accident and motorcycle injurt attorneys we have a long history of representing clients in the Hampton Roads, VA area. Usually people don't understand how devestating car accident and motorcycle injuries are until they involved in one.  Motorcycle drivers are far more likely to suffer traumatic brain injuries (TBI) than any other type of vehicle driver. Motorcycles do not offer their riders a cage of protection, like cars and trucks, and likewise motorcycle do not strap in their riders to keep them from ejecting from their vehicle. Finally, since motorcycles operate on only two wheels, the vehicles are more prone to losing balance, flipping, and skidding out of control. 
Below you will find just some of the cases we have handled for clients:
Awarded: $1,512,000.​​
Awarded: $545,000.00
Awarded: $227,000
Awarded: $170,000.00
Car Accident-Interstate Rear End Accident-Recovery for Future Medical Surgery Expenses (Va Beach, VA-I-264)
Awarded: $130,000.00
Awarded: $110,000 (Four Injured, Rear-Ended By drunk driver)
Awarded: $100,000 Pedestrian/Crosswalk Settlement
Awarded: $30,000.00
Awarded: $21,000.00
Awarded: $410,000.00
Awarded: $50,000.00
Awarded: $25,000.00
Awarded: The case settled shortly after the insurance defense lawyer took our client's deposition for approximately $73,500.00.
Awarded: $50,000.00
Awarded: Confidential Sum

THESE ARE REPRESENTATIVE SETTLEMENTS AND VERDICTS PURSUED AND WON BY Shapiro & Appleton& Duffan, P.C. LAW FIRM.  PLEASE NOTE THAT EVERY CASE IS DIFFERENT AND THESE VERDICTS AND SETTLEMENTS, WHILE ACCURATE, DO NOT REPRESENT WHAT WE MAY OBTAIN FOR YOU IN YOUR CASE AS THERE ARE A VARIETY OF FACTORS UNIQUE TO EACH CASE. NOR DOES IT MEAN THAT WE WIN ALL OF OUR CASES – WE DON'T. OUR CLIENTS TELL US THAT KNOWING THAT WE HAVE ACHIEVED SIGNIFICANT RESULTS, BOTH BY SETTLEMENT AND BY JURY VERDICT, IS ONE FACTOR THAT MANY OF THEM USED TO DECIDE TO HIRE US. YOU CERTAINLY SHOULD ASK ANY PROSPECTIVE ATTORNEY WHETHER HE OR SHE HAS OBTAINED SIGNIFICANT VERDICTS AND SETTLEMENTS BUT THE DECISION TO HIRE AN ATTORNEY SHOULD NOT BE MADE ON THIS FACTOR ALONE. WE WOULD BE MORE THAN HAPPY TO DISCUSS ANY OF THESE CASES, AND MANY OTHERS, WITH YOU.