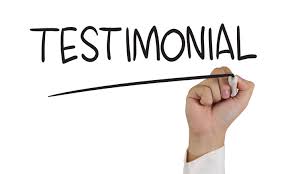 Our law firm prides itself on treating each client with professionalism and courtesy. That's what this client's experience illustrates. We are committed to working tirelessly on your behalf and obtaining a successful settlement/verdict for your case.  
Below is a testimonial from one of our firm's personal injury clients.  
Click here to read more testimonials.
"A friend referred me to the law firm of Shapiro Appleton and Duffan. They were very professional and personable in all my dealings.  All my calls were returned promptly and the office staff was courteous and helpful. I have to say my case was handled very well. I would definitely use this firm again if I needed their services again, my case was handled quickly and professionally. I'd recommend Shapiro & Appleton& Duffan to others because the whole process was handled professionally, efficiently and expediently."-Carol