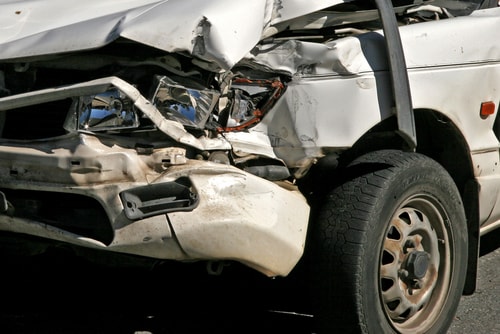 Some of the most devastating types of injuries that a victim can suffer in a car accident are crushing injuries. A crushing injury occurs when the body becomes crushed between two objects, such as two heavy objects within the vehicle. However, crushing injuries can also occur if the victim is thrown from the vehicle or is a pedestrian or cyclist.
Any part of a victim's body can sustain a crushing injury and the injuries are often similar regardless of where the injury is located. The most common symptoms of a crushing injury include:
Bleeding
Brain injury
Bruising
Compartment syndrome, where swelling of soft tissues occurs in an enclosed area of the body
Fractures
Nerve damage
Open wounds
Secondary infection
Many crushing injuries involve damage to the extremities and so the injury may not seem as severe if it involved the victim's head or other vulnerable part of the body. However, even crushing injuries to extremities can have catastrophic consequences. This is why a victim should always be examined by a doctor immediately following a crash, even if they think the injury is a minor one.
RELATED CONTENT
How Long Does It Take to Heal from a Crushing Injury?
The time it takes to heal from a crushing injury depends on the severity and location of the injury, but it is not uncommon for the healing process to take longer than what the victim anticipated. There is usually damage to the soft tissue in the area the injury is in. There may also be deep wound in the injury area which also have to heal. In many cases, the victim is often left unable to work while this healing takes place or even perform simple daily activities for themselves. There is also a high risk of infection if there are wounds that need to heal.
Victims who sustain crush injuries in crashes are often left with high medical bills for treatment, surgeries, physical therapy, and other medical expenses. They often suffer lost wages because of the length of time it takes to heal from the injury, as well as deal with pain and suffering, emotional anguish, long-term or permanent disability, disfigurement, scarring, and more.
Contact a North Carolina Accident Attorney for Help
If you have suffered a crush injury in a car accident, contact a North Carolina car accident attorney from Shapiro & Appleton to find out how we can help you recover the financial compensation you deserve. Our firm has been advocating for victims and their families for more than three decades and will work diligently to get you the best possible outcome based on the circumstances of your case. It is important for victims to remember that any civil case filed against the at-fault driver is separate from any criminal charges that the driver may be facing. Call our office today for a free and confidential case evaluation.