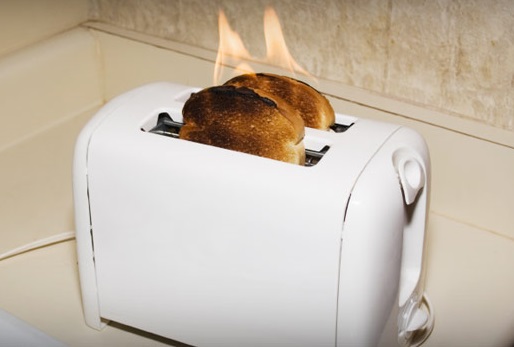 It can be frustrating when we purchase a product and it doesn't work like it was advertised or it just doesn't work at all. But when we purchase a product that ends up being defective and causes injury, the law says that we are entitled to pursue damages against the party or parties who are responsible for that dangerous product making its way onto the market and into consumers' homes.
At Shapiro & Appleton, our attorneys have obtained settlements and awards for clients who were injured by a product and suffered financial losses as a result of those injuries. If you have been injured by a defective or dangerous product, contact one of our Virginia product liability attorneys to find out what your legal options may be.
RELATED CONTENT
Type of Defects
When a product is deemed defective, it falls into one of the following categories:
Design Defect: This is when there is a flaw in the design of the product that existed even before the manufacturing process began. For example, a safety switch in an appliance was not designed correctly and could fail even though the correct manufacturing process was adhered to.
Manufacturing Defect: This is when there is an issue during the product's manufacturing process that causes the dangerous or defect in the product. For example, a medication that becomes contaminated during the packaging.
Inadequate Warnings: All products are required to contact sufficient warning on how to use the product correctly in order to avoid injuries. For example, a medication that doesn't list all the potential side effects for anyone who uses the medication.
Negligence and Strict Liability
In most personal injury lawsuits, the injuries the victim suffers are a result of the at-fault party's negligence. In other words, that individual (or company) failed to use proper care to keep other people safe, such as a driver who was speeding and causes a crash. When it comes to product liability cases, even though negligence may be a factor, the majority of cases fall under the strict liability doctrine. This doctrine holds the manufacturer or seller of the dangerous or defective product liable for the injuries or harm that the product caused the victim. This is true even if they took the steps to ensure the product was safe.
In order to prove strict liability, an attorney must prove the following:
The product was dangerous when used in the manner for which it was meant to be used.
The danger existed when the victim purchased the product.
The victim was injured because of the defect or danger.
Call Our Office Today
If you have been a victim of a defective or dangerous product, contact one of our Virginia injury attorneys to discuss what type of personal injury claim you may have. The legal team at Shapiro & Appleton has been advocating for victims and their families for more than three decades. We have successfully represented many clients in obtaining the financial compensation they deserved. Find out how we can help you get the compensation you deserve. Call our office today for a free and confidential case evaluation.