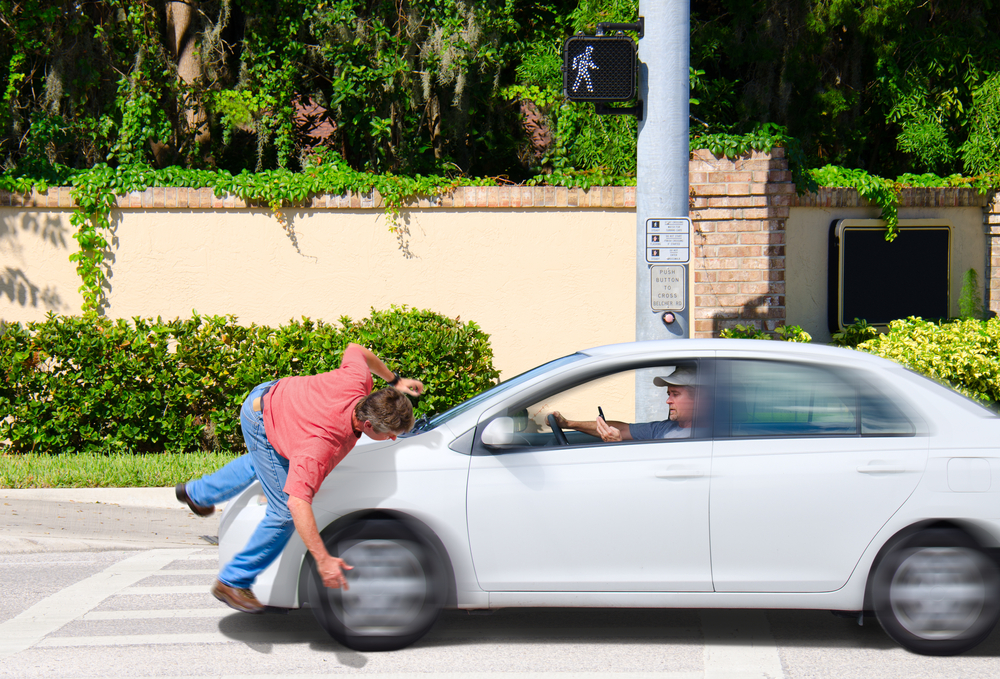 According to statistics provided by the National Highway Traffic Safety Administration (NHTSA), pedestrians account for almost 20 percent of all vehicle accident deaths, with approximately 6,000 victims killed each year. Another 130,000 victims are seriously injured.
Victims of pedestrian accidents are entitled to file for damages for the losses their injuries have caused them to suffer. If the victim died from their injuries, then their family may be able to pursue a wrongful death claim against the driver of the vehicle that struck them.
One of the key elements of a pedestrian accident case is proving who was at fault. There is no comparative negligence under Virginia's injury statutes, meaning that the victim can only collect damages if the other party was 100 percent at fault for the accident.
RELATED CONTENT
·       Government Report Reveals Spike in Pedestrian Fatalities
·       When Is a Bicyclist a Pedestrian?
·       Pedestrian Accidents Involving Children
Proving Fault
Even what appears to be a simple personal injury claim can quickly become a complex one. This is why many pedestrian accident victims seek the assistance of a Virginia accident attorney. A skilled attorney will know exactly how to proceed with investigating the accident and what type of evidence will help prove the driver's culpability for the accident and resulting injuries.
An attorney who has extensive experience in pedestrian accidents will be well versed in Virginia's traffic laws, including the statute that specifically addresses the rights of pedestrians:
"A. The driver of any vehicle on a highway shall yield the right-of-way to any pedestrian crossing such highway:
At any clearly marked crosswalk, whether at mid-block or at the end of any block;
At any regular pedestrian crossing included in the prolongation of the lateral boundary lines of the adjacent sidewalk at the end of a block;
At any intersection when the driver is approaching on a highway or street where the legal maximum speed does not exceed 35 miles per hour.
B. Notwithstanding the provisions of subsection A, at intersections or crosswalks where the movement of traffic is being regulated by law-enforcement officers or traffic control devices, the driver shall yield according to the direction of the law-enforcement officer or device.
No pedestrian shall enter or cross an intersection in disregard of approaching traffic.
The drivers of vehicles entering, crossing, or turning at intersections shall change their course, slow down, or stop if necessary to permit pedestrians to cross such intersections safely and expeditiously.
Pedestrians crossing highways at intersections shall at all times have the right-of-way over vehicles making turns into the highways being crossed by the pedestrians."
One of the most common factors that cause pedestrian accidents is traffic violations. When a driver ignores Virginia law regarding crosswalks, intersections, right of way, signs, or traffic signals, they can be found at fault for causing the victim's injuries and liable for the losses the victim has suffered.
Drug and/or alcohol use is also another common – and deadly – pedestrian accident cause. In fact, almost half of all pedestrian accidents where the victim is killed are alcohol-related.
Contact a Virginia Personal Injury Attorney
If you or a loved one has been injured in a pedestrian accident, you have may be able to pursue compensation that will address your medical bills, lost income, and pain and suffering, and more.
The pedestrian accident attorneys at Shapiro & Appleton have been advocating for victims and their families for more than 30 years, using all available resources to successfully obtain the best possible outcome under the circumstances of the case. Our attorneys have built solid reputations as skilled negotiators who will not hesitate to pursue litigation if the insurance company fails to negotiate in good faith.
Some examples of how we have helped injured clients include:
Call our office today at (833) 997-1774 for a free case evaluation and to find out how our legal team can help get you the financial compensation you deserve.