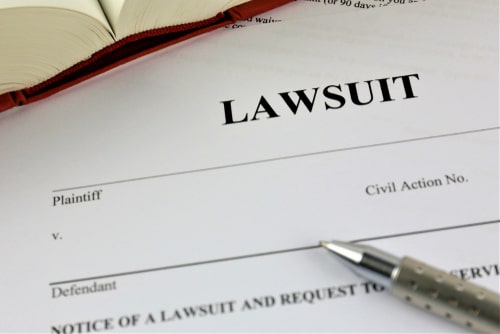 There are many types of personal injury lawsuits that victims can file when they are injured or become ill due to another party or parties' negligence. A personal injury lawsuit allows the victim to seek financial compensation from the at-fault party for the losses their injuries have caused them. This can include medical expenses, loss of income, pain and suffering, emotional anguish, permanent disability, and more.
Most personal injury lawsuits that are filed are based on one incident. One example is a car accident where one driver's negligence causes a crash that injures another driver. Another example is a medical malpractice lawsuit, where a doctor's negligence causes harm to the patient.
However, there are also personal injury lawsuits that are filed where there are a large group of plaintiffs (victims) who are seeking financial compensation against the same defendant (at-fault party) for the same grievance. These lawsuits are called class action lawsuits and mass tort lawsuits. Both of these legal actions include consolidating into one action instead of multiple individual lawsuits. Both are also designed to greatly reduce the burden that would be put on the legal system if all of the plaintiffs filed individual lawsuits against the same party for the same harm.
There are generally three types of claims that often end up as either a class action or mass tort lawsuit. If the factual situations vary too much between each victims' case, then the lawsuits would be filed as mass torts and not class action.  
Consumer product lawsuits: When there are multiple victims who are injured or killed by a dangerous or defective product.
Environmental: When a company or organization has committed acts that have consequences to the environment and the people who live in that area.
Medical and pharmaceutical products: When a medical device, medication, etc., is recalled or removed from the market because it is deemed dangerous or defective.
Differences Between the Two Types of Actions
When a victim comes to a Virginia personal injury attorney for help in filing a lawsuit because they were injured by one of the above categories, the attorney will evaluate and investigate the facts of the case to determine how the lawsuit should be filed.
One of the main differences between a class action lawsuit and a mass tort lawsuit is how the plaintiffs are treated in each one. In a class action lawsuit, the group of plaintiffs is considered a "class" and is treated as one plaintiff. All members of the class must be notified of the lawsuit and have the choice of finding their own attorney and opting out. Once the class has been established, the court will approve a "class representative" who stands in for all of the other members of the class. In order to move forward as a class action lawsuit, it must also meet certain criteria established under the Federal Rules of Civil Procedure.
A mass tort action is often used if the lawsuit does not meet all the criteria required for a class action lawsuit. In mass tort actions, although there is also a group of individuals, each member of that group is treated as an individual plaintiff, with each one having to prove certain facts in order to be successful in their lawsuit. This is usually because the facts and circumstances in each plaintiff's case vary too much from individual to individual. Although there are multiple plaintiffs, the same evidence proving the defendant's negligence is presented to the court in each case by the personal injury attorneys.
Typically, the damages awarded to victims in mass tort actions are usually higher than in class action lawsuits. This is because, in the class action suit, there is only one award that is distributed among all the plaintiffs. In a mass tort suit, each plaintiff presents their own case and receives their own award.
How Can We Help?
At Shapiro, Washburn & Sharp, our Virginia personal injury attorneys have extensive experience in handling these types of national personal injury lawsuits in our more than three decades practicing personal injury law. Our legal team has handled multiple injury and wrongful death claims involving products and companies whose negligence has resulted in the injuries and deaths of thousands of victims, including:
If you have suffered an injury or lost a loved one due to a dangerous or defective product, contact our office today to schedule a free consultation with one of our skilled Virginia defective product attorneys. Do not delay. Any type of personal injury lawsuit has a statute of limitation to how long a victim has to file and once that date has expired, so too has your chance to obtain the financial compensation you may be entitled to.