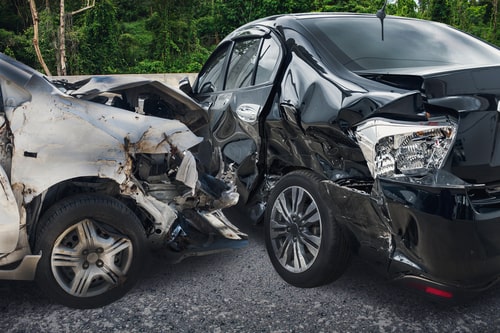 In a prior post, our North Carolina car accident attorneys wrote about a University of Virginia study that found that women were almost twice more likely to suffer serious injuries in crashes than men. In that study, researchers used 10 years' worth of car accident data that included injuries suffered by both men and women. The researchers concluded the reason for this significant difference in risk was because the designs of most safety features in vehicles (airbags, seats, and seat belts) – as well as the overall design of automobiles – are designed with the size, weight, and body shape of men in mind.
Now, a new study has come up with more bad news for women – the vehicle they drive is likely causing even more risk of injury in the event of an accident.
Crash Study
The new study was conducted by researchers from the Insurance Institute for Highway Safety (IIHS). When they began the study, their goal was to determine if there was some sort of gender bias when it comes to vehicle accident research or if there were some other reasons for the wide margin of difference in risk rate. The study used injury data for both women and men who were involved in police-reported tow-away front and side crashes during a 17-year period.
The data revealed that women were three times as likely to suffer a concussion, fractured bone, or other moderate injury in front crashes, and twice as likely to suffer a brain injury, collapsed lung, or other serious injury in front crashes as men were.
Women also suffered leg injuries at a higher rate than men, indicating to the study's researchers that vehicle safety advocates need to begin building crash test dummies that focus more on the physical differences between men and women.
When it came to crashing SUVs and minivans, the number of male and female drivers was about equal, however, 70 percent of the women crashed in cars compared to only about 60 percent of the men. Pickup trucks were the vehicle being driven by 20 percent of the male drivers, but less than 5 percent of the female ones.
Another interesting finding was that men were more likely to be the driver doing the crashing in two-vehicle front to rear accidents and front to side crashes.
The conclusion of the research team was the women tend to drive smaller and lighter vehicles compared to men and this puts them more at risk of injury in these types of accidents.
Contact a North Carolina Injury Attorney
If you have been injured in a crash caused, contact a North Carolina car accident attorney to see what type of financial damages you may be entitled to. The legal team from Shapiro, Washburn & Sharp have been advocating for injured clients since 1985 and will do all we can to ensure you receive the best possible outcome under the circumstances of your case. If you would like to meet with one of our skilled North Carolina car accident attorneys to find out how we can help, call us today at (833) 997-1774 for a free case evaluation.
RELATED CONTENT