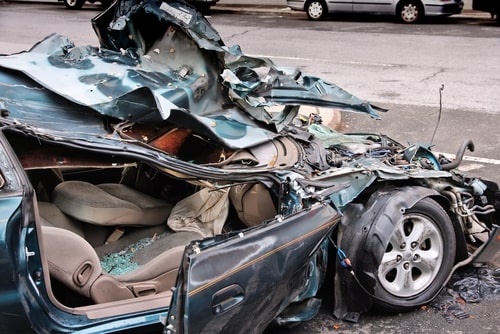 There are many factors that cause vehicle accidents – distracted driving, drunk driving, traffic violations, and more. One cause of crashes that is quickly becoming one of the more common reasons is drugged driving. According to the Centers for Disease Control and Prevention (CDC), more than 15 percent of all vehicle accidents are caused by a driver who is under the influence of drugs. These crashes are often severe ones, leaving victims with serious injuries, high medical bills, chronic pain, and long-term or permanent disabilities.
RELATED CONTENT
In North Carolina, just as in any state in the country, it is illegal to drive a vehicle if you are under the influence of any drug that could interfere with safe operation. And this does not just address illegal drugs, such as cocaine, marijuana, or other illicit substance. A person who uses marijuana and then gets behind the wheel of their vehicle can have a delayed reaction time, slower coordination, and skewed judgment. Drugs like methamphetamine and cocaine can cause drivers to behave recklessly or aggressively.
This law also applies to controlled substances for which the driver has a valid prescription for. It is not uncommon for a person to not realize the effect a drug has on them, even ones that a doctor has prescribed. But there are many different medications that can impede a person's ability to safely operate a vehicle. This even applies to certain over-the-counter medications, such as cold or allergy products. Even these drugs can cause a driver to suddenly become drowsy, dizzy, or suffer other effects that create a perilous situation on the road.
Tragically, many of the drivers who are operating under the influence of drugs often have alcohol in their systems, as well. When alcohol and drugs are combined, the effects of these substances on the driver are compounded, spiking the risks of not just serious car crashes, but accidents so horrific, victims die.
Contact a North Carolina Drugged Driving Accident Attorney for Help
If you or a loved one has been injured in a car accident caused by a driver under the influence of drugs, you may be entitled to damages for the losses the injuries you have sustained have caused you. At Shapiro, Washburn & Sharp, our legal team will work with you to determine what legal action should be pursued in your case. Our North Carolina car accident attorneys will aggressively advocate for you and your family to make sure the drugged driver responsible for your losses is held accountable for the damages they have caused. Call our office today to schedule a free and confidential case evaluation.