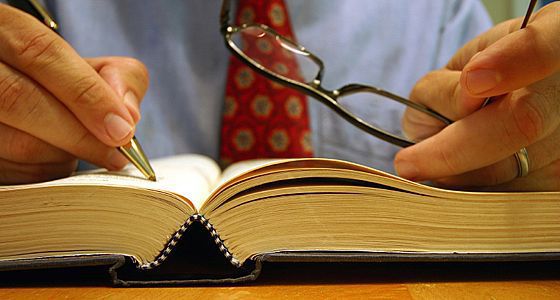 If your personal injury case goes all the way to trial, a key element to convincing the jury you deserve full compensation is having a doctor testify by deposition or at the trial to describe the injury, its permanent aspects, and how it will adversely affect your daily activities and quality of life. Defense attorneys usually hired by the insurance companies, realize also know the importance of medical testimony, so their strategy is to obtain testimony of a competing doctor, to testify against you to minimize your injury.
A recent example of a clash of doctor experts (lawyers for short call any testifying doctor an "expert" though doctors often are modest when we refer to them as "experts") was in a case involving an injured off-duty police officer in Richmond, Virginia (VA). The officer was diagnosed with chronic myofacial pain and bilateral sacroiliitis. This injury, and the pain associated with it, could stay with the officer permanently, or at least for many years since a part of her job is to wear a gun belt around her injured sacroiliac joint.
The doctor brought in to testify on behalf of the injured officer reportedly did a great job explaining the nature of this type of injury to the jury, according to Virginia Lawyers Weekly. This is extremely important since bringing in an impartial third party like a treating doctor to testify, helps add credibility and can legitimize the victim's case to the jurors. Usually, at least one medical doctor must support any personal injury case in court.
The defense attorneys brought in a medical expert of their own and this expert argued the police officer's line of work contributed to the injury and her continued pain and suffering. However, during cross examination, it was revealed this medical expert earned at least $3 million over 10 years testifying for defense attorneys, mainly those representing insurers. Did this information damage the expert's credibility with the jury? Probably; bias of any witness whether a doctor, expert, or factual witness is often very important to a juror or a Judge.
All we know for sure is that the jury returned a favorable verdict for the injured victim including $150,000 in compensatory damages and $15,000 for punitive (punishment) damages.
Our firm understands the impact that good expert testimony has on a personal injury case and regularly uses the services of such doctors of all types, of liability experts, and other professionals to substantiate all kinds of aspects of a personal injury case. This runs a broad spectrum from doctors of all specialties, medical illustrators (illustrating the surgery or injury), to job/vocational counselor experts (lost earnings or earning capacity), to economists (lost earnings), to experts on product failure or defect, etc.
RELATED CONTENT