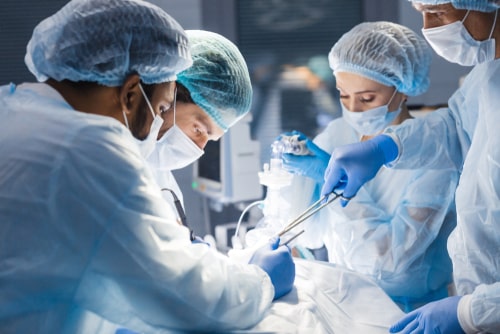 There are a number of ways that physicians and other medical professionals can make mistakes that have a determinantal effect on their patients. One of the most prevalent causes of medical malpractice is misdiagnosis. If a patient's condition is incorrectly diagnosed, they may not receive the necessary treatment to prevent serious harm or even death, or they may receive the wrong treatment that can also cause additional medical complications. Misdiagnosis is not the only issue that can cause harm to a patient. There can also be a missed diagnosis, delayed diagnosis, or incorrect diagnosis.
It is estimated that there are 12 million people who are misdiagnosed each year – often with fatal consequences. Studies show that in approximately half of patients who are misdiagnosed, there is the potential the patient will suffer from severe harm. Patients who suffer because of misdiagnosis may be able to pursue a medical malpractice lawsuit. A Virginia malpractice attorney can evaluate the victim's case to determine what legal recourse they may have.
There are a number of different reasons why a doctor may misdiagnose a patient's condition or miss what the condition is entirely. The physician may not thoroughly go over a patient's medical history, may rush through the examination, or may not take the patient's complaints about their symptoms seriously. The misdiagnosis may also be a result of mistakes made in the diagnostic testing process, such as failing to order the appropriate tests or reading the results correctly.
Some of the medical conditions that are commonly misdiagnosed or missed diagnosed by doctors include the following:
Cancer: Brain cancer, breast cancer, colon cancer, prostate cancer, and skin cancer are sometimes misdiagnosed, or doctors fail to diagnose and the delay in treatments results in the cancer spreading.
Heart attack: The signs of a heart attack include dizziness, nausea, pain in the stomach or arms, as well as chest pains. Women, in particular, are often misdiagnosed as having something else wrong when in fact they are experiencing a cardiac issue.
Lupus: Lupus has similar symptoms as chronic fatigue syndrome, fibromyalgia, and rheumatoid arthritis.
Multiple sclerosis: MS affects the central nervous system, leaving the patient suffering from issues with balance, coordination, cognitive problems, and muscle spasms. Doctors sometimes misdiagnose the patient with migraines, Alzheimer's disease, or infections.
Stroke: Strokes are sometimes misdiagnosed as epileptic seizures, migraines, or vertigo. This delay in diagnosing can result in permanent brain damage from the interruption of oxygen to the brain.
Contact a Virginia Medical Error Attorney Today
We put our trust in doctors and other medical professionals that they will heal us, not harm us. Medical errors are preventable, and the damage they cause can change a person's life forever. If you have been injured because of an emergency room or other type of medical error or have lost a loved one due to medical staff mistakes, contact a Virginia medical malpractice attorney to discuss what legal options may be available to you.
At Shapiro, Washburn & Sharp, we have been advocating for injured victims for more than three decades and will work diligently to get you and your family the financial compensation you deserve for the injuries and losses you have suffered. Call our office today to schedule a free and confidential case evaluation and find out how our legal team can help.
RELATED CONTENT