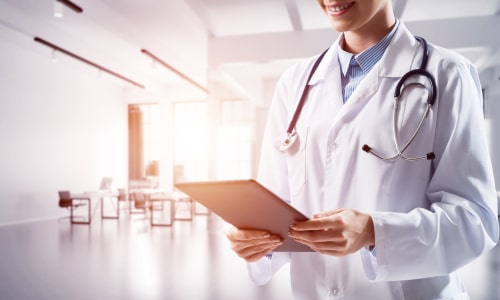 If you are hurt in an accident caused by another party's negligence, you have the legal right to seek financial compensation for the losses your injuries have caused you. Usually, a victim will need to file a claim under the vehicle, property, business, or other type of liability insurance policy the at-fault party has.
One of the factors that come into play in accident cases is that the insurance company will insist on seeing the victim's medical records in order to verify that there really are injuries. While this may seem like a perfectly reasonable request, the truth is that victims should never turn over their medical history or records over to the insurance company. Instead, contact a Virginia personal injury attorney to handle all interactions with the insurance company. This could be critical to whether or not you are successful in obtaining the compensation you deserve.
Why Should I Have an Attorney Deal with the Insurance Company?
There are several reasons why the insurance company will contact an injured victim right away and request their medical records. These include:
Make a low offer in order to try to close the claim before there are any additional medical costs or before a more serious injury caused by the accident is revealed. It is not uncommon for there to be delayed symptoms of serious injuries when someone has been in an accident.
Deny the claim on the grounds the injuries were not serious.
Try to claim the victim is lying by comparing the victim's statements to what is in the medical records.
See if the victim had any preexisting medical conditions prior to the crash and claim that the victim's pain and needed medical treatments are caused by that preexisting condition and not the accident (i.e. back issues).
At some point during the claim process, your medical records will need to be provided to the insurance company, however, your attorney will oversee this process and decide the timing of when the records should be turned over. This is especially crucial if you are still receiving treatment for your injuries or have not fully recovered. If you are still receiving medical treatment, this means there will still be medical bills piling up. If you are still recovering and have not been cleared to return to work, you will still have lost wages. Giving the insurance company your medical records too soon could mean that any settlement offer from them would not include these future expenses and losses.
If the insurance company contacts you and wants your medical records, give them your Virginia personal injury attorney's contact information and also let your attorney know. If you have not yet retained an attorney, tell the insurance adjuster you are still going through treatment and therefore it is not appropriate to turn over your medical records at this time.
You should also take the steps to consult with a personal injury attorney to find out what your best course of action is and how they can help with the claim process.
Let a Virginia Personal Injury Attorney Help
If you have suffered an injury in an accident caused by another party, you are likely dealing with the physical and possible emotional effects of the accident. Accident victims often are faced with financial difficulties because of the accident, too. Injuries often mean expensive medical bills; the more serious the injury, the more expensive the medical bills are.
Depending on the severity of the injury, there is often a period of time that the victim is ordered by their doctor to not work because they need rest to recover. This is especially true for back injury victims. Unfortunately, many back injury victims are unable to go back to the professions they had before the accident and injury occurred because there is often some degree of permanent damage and/or chronic pain.
If the accident was caused by another party who behaved recklessly or negligently, Virginia allows victims to take legal action in order to obtain financial compensation for all of these financial expenses. Victims can also pursue damages for losses that are not economic, such as pain and suffering, scarring emotional anguish, and more.
 If you would like to discuss your situation, contact our office to speak with an experienced Virginia car accident attorney. Shapiro, Washburn & Sharp has been advocating for accident victims for more than three decades and will work diligently to get you the compensation you deserve.
RELATED CONTENT