You have heard the word before, and you understand that a diagnosis of the disease amounts to a death sentence — a long and painful one. But you probably don't consider yourself to be at much risk for developing mesothelioma. Isn't that something only coal miners get?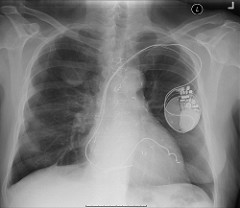 No. While coal miners are certainly at risk for this deadly form of cancer, they are probably more prone to black lung and silicosis. The truth is that anyone who experienced significant and long-term exposure to airborne asbestos fibers faces some risk of developing mesothelioma.
LEARN MORE
People diagnosed with mesothelioma have tumors on the lining of their lungs, stomach or heart and suffer the following symptoms:
Difficulty breathing
Severe and persistent coughing
Chest pain
Stomach pain
Blood clots
Sudden weight loss
Extreme fatigue
These problems get worse as the disease progresses, and people can live with mesothelioma for a decade. While the cancer is always fatal, its five-year survival rate — the percentage of mesothelioma victims still alive five years after diagnosis — is 50 percent.
Asbestos Exposure Is the Only Known Cause of Mesothelioma
Until the mid-1980s, asbestos could be found pretty much everywhere in the form of building insulation, brake linings, heat and friction padding, fireproof tiles and product additives. Traces may still be found in crayons.
People who develop mesothelioma breathed in asbestos fibers. In North Carolina, you were most at risk for doing this if you
Worked on trains or in rail yards such as the Spencer shops operated by what is now Norfolk Southern and the CSX facilities in and around Charlotte or Hamlet,
Built or repaired ships,
Did auto repair,
Performed construction,
Used talcum powder for feminine hygiene on a daily basis, or
Had a parent who did any of these things.
Mothers and fathers carried asbestos home on their work clothes, and talc manufacturers never disputed that their products contained small amounts of asbestos. The mines that produce talc often also produce a mineral from which asbestos is extracted.
As North Carolina personal injury attorneys, my colleagues and I have fought for the rights of mesothelioma victims for more than 30 years. Employers and product manufactures knew as early as the 1920s that they were killing people by not removing asbestos. Risks are finally lower, but anyone who lived through the second half of the last century undoubtedly encountered deadly asbestos in places and ways that they did not need to.
EJL