A December 17, 2008 crash between two Canadian Pacific (CP) freight trains in northeastern Minnesota illustrates many of the threats to life and health that result from unsafe rail operation. While, fortunately, no one died in this particular incident, railroad employees did suffer injuries and a community experienced a serious scare.
LEARN MORE
A Federal Railroad Administration (FRA) report issued nine months after the collision near Dresbach, MN, described the damage as including 26 derailed rail cars, a locomotive plunged into the Mississippi River and a total cleanup cost of more than $1.5 million. That figure did not include money spent by CP to cover the medical expenses of the two crew members who went to a local hospital following the wreck or the out-of-pocket health care costs incurred by the crew members themselves. The more-seriously injured employee spent 36 days out of work recovering.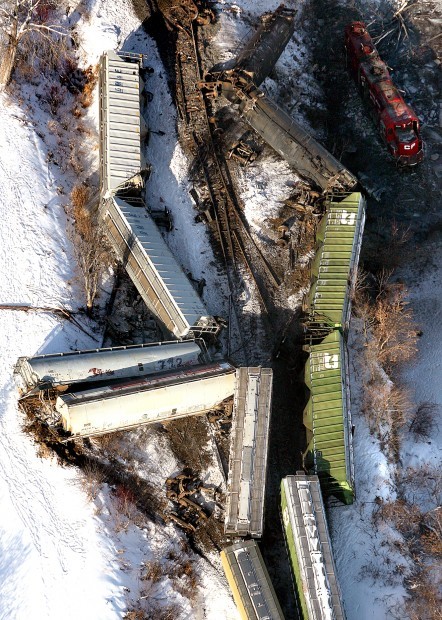 Federal investigators blamed the crash on human error. specifically, the engineer on the smaller train "failed to comply with an automatic block or interlocking signal telling it to stop." A larger train that had been stopped at a siding received clearance to reenter the main track, and the small train was signaled to stand off. It is unclear why that signal was ignored.
Some of the derailed and damaged rail cars released liquid nitrogen, and debris from the wreck punctured a nearby propane storage tank. The releases of hazardous and flammable chemicals triggered a brief evacuation of surrounding buildings, but no bystanders reported physical injuries or breathing problems.
To me as a longtime attorney for injured and ill railroad workers, the most remarkable thing about this story is how, in the larger context of railroad safety, unremarkable it is. FRA found that human error directly caused more than one-third of the train crashes it investigated during 2008. When rail cars carrying hazardous materials derail, local communities suffer disruptions and worse. Engineers, conductors, switchmen and other crew members have little protection against injuries when trains derail.
And the results of this avoidable collision in Minnesota could have been much deadlier. Since 2008, several freight and passenger train crashes have made international headlines. The oil train explosion in Lac-Mégantic due to leaky seals on tanker cars, the Amtrak derailment in Philadelphia due to the engineer's distraction, and the high-speed Amtrak crash on a dangerous curve in Dupont, Washington (WA), come immediately to mind. Years before the near-tragedy in Minnesota, a release of chlorine gas from Norfolk Southern rail cars in Graniteville, South Carolina (SC), caused deaths, permanent lung damage, and numerous short-term illnesses.
To err may be human, but human error in and around trains too often cause deaths and disability.
EJL