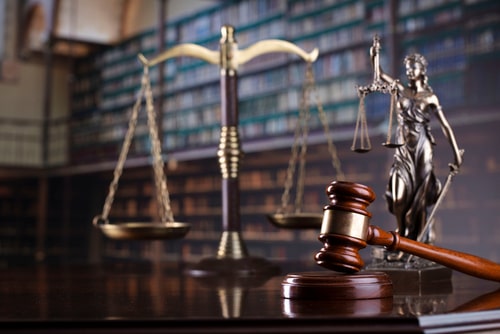 Virginia law allows victims who are injured by another person's actions to sue that person for recovery of financial compensation for the losses their injuries have caused. Personal injury lawsuits can help a victim recoup funds for medical expenses, lost wages if they are unable to work, and more. In order to be successful in a personal injury lawsuit, the victim must show that they were not only injured in the accident but that they suffered losses because of those injuries.
This is easy to do when a victim suffers an injury such as a fractured bone, deep lacerations, and other injuries that are visible. But there are many types of injuries that are not visible, yet just as debilitating. How does a victim prove their losses from these "invisible injuries?"
Some of the more common type of invisible injuries the accident attorneys at our Virginia personal injury law firm see include the following:
Brain injuries: Traumatic brain injuries often have a significant impact on the victim's life. Brain injuries can cause symptoms that range from debilitating and chronic headaches to major changes in cognition, moods, and overall personality. While the victim may show external signs of a brain injury, often there is no physical evidence and symptoms of the injury may be delayed for days or even weeks after the accident.
Back and neck injuries: Many injuries to the back or neck – such as whiplash – rarely have any external damage that indicates to the victim they have been injured. It usually takes hours, if not days, following the accident for symptoms to begin interfering with the victim's daily activities. These injuries can hinder the victim's ability to work, drive, take care of their children, and other day-to-day activities.
Soft tissue injuries: While sprains, strains, and other injuries to soft tissues are often extremely painful, they are also often very difficult to prove since they don't show up on imaging tests the way a break or tear does.
Psychological injuries: It has been well documented that accident victims not only suffer from physical injuries, but also often deal with psychological ones, too. In fact, a victim can walk away from an accident with no physical injuries but be so traumatized by the event they end up suffering from anxiety, depression, PTSD, and other emotional issues.
Contact Our Office Today
If you or a loved one has suffered an injury as a result of another party's negligent or reckless actions, contact a Virginia personal injury attorney from Shapiro, Washburn & Sharp. Our firm has almost four decades of experience advocating for accident victims and getting them the financial compensation they deserve.
It is critical to remember that Virginia has placed a statute of limitation for how long victims have to file a claim for damages against those responsible for their injuries, so do not delay. Failure to file before that legal deadline could mean you lose any chance of ever filing your claim or getting justice against the person responsible for you or your loved one's injuries.
Contact our office today at (833) 997-1774 to set up a free and confidential case evaluation with one of our dedicated Virginia accident attorneys.
RELATED CONTENT