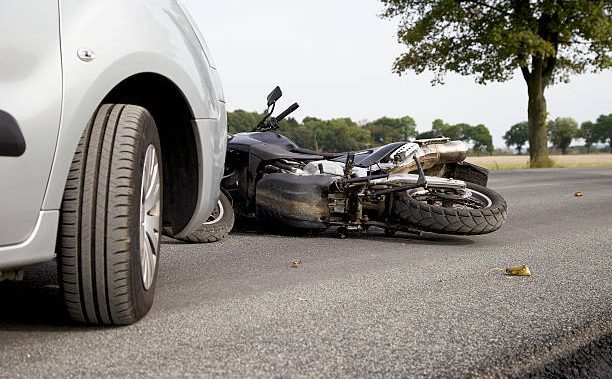 The warmer weather has arrived in North Carolina, and that means that many motorcycle enthusiasts will be taking to the roads. Motorcyclists are vulnerable in ways that other vehicle occupants are not, even when they wear helmets and other recommended safety gear. But these items can only do so much to keep riders safe and the resulting injuries from a crash can be severe.  
Victims of motorcycle accidents may be entitled to financial compensation if the crash was caused by another driver. Proving that other driver's fault, however, can sometimes be difficult. This is why retaining a North Carolina motorcycle accident attorney is always a good idea in order to ensure your case is protected.
Common Causes of Motorcycle Accidents
An experienced Carolinas injury lawyer knows that there are common causes of motorcycle accidents, which also shows that the majority of motorcycle crashes are caused by other drivers and not motorcyclists.
Other Vehicles: The most common causes of motorcycle accidents include other vehicles making left turns in front of the moving motorcycle, changing lanes, and rear-ending the motorcycle. These three scenarios all involve other vehicle drivers who are negligent when it comes to sharing the road and watching out for motorcycles and other vehicles. They misjudge speeds or forget to check for blind spots, such as when changing into another lane.
Dooring: Dooring accidents occur when an occupant in a parked vehicle fails to look for any approaching vehicles and suddenly opens their door. It is also a common cause of bicycle accidents. An open door smashing into a motorcycle or bike and can send the rider flying off the vehicle, or the operator may swerve into another vehicle trying to avoid the opened door. Although anyone opening a vehicle door should look before they open the door, motorcyclists should be extra cautious and on the lookout because there are so many vehicle occupants who fail to look.
Road hazards: Roads that have debris or are wet can be a dangerous hazard to a rider on a motorcycle. While many municipalities are immune from lawsuits unless it can be shown the hazard was a result of willful and wanton negligence, there may be situations where a property owner is liable for the motorcycle accident. For example, a homeowner who throws grass clippings or leaves into the road, which then becomes wet and slick, could be liable for any injuries a motorcyclist suffers because those wet clippings caused the rider to crash.
Contact a Skilled NC Injury Attorney Today
While pelvic trauma is one of the most common injuries sustained by motorcycle accident victims, a North Carolina motorcycle accident attorney knows that many victims also suffer brain injuries, broken bones, paralysis, and spinal trauma. Our accident attorneys understand that the injuries motorcycle accident victims sustain often leave them with permanent disabilities that not only create physical limitations but also result in significant financial losses.
If you or a loved one were injured in a motorcycle accident this year, it is critical not to delay contacting the legal team at Shapiro, Washburn & Sharp because each state has strict rules regarding how long you have to file your personal injury claim. If the statute of limitations expires, you will be unable to collect financial damages for losses you or your family may be entitled to.
Our firm also offers a free motorcycle injury guide which offers information that you may find helpful.
RELATED CONTENT