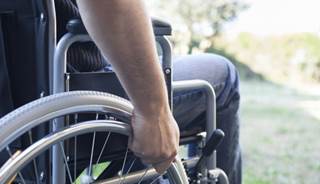 When a victim has been injured in an accident caused by another party, Virginia law allows them to pursue legal action against that party for financial compensation for the losses their injuries have caused. If the injures have left the victim with long-term or permanent disabilities, then a life care plan is an important part of the personal injury claim or lawsuit. If you have been seriously injured in an accident, your Virginia personal injury attorney will work with you to determine what factors should be included in your life care plan.
What Is a Life Care Plan?
In many accident cases, the victim who is injured eventually recovers from their injury and is able to return to their job and living their life just like they did before the accident. Victims in these situations can pursue damages for their medical expenses, loss of income from being unable to work while they recovered, pain and suffering, and emotional anguish.
A victim who has suffered injuries that will leave them permanently disabled or dealing with health issues for an extended period of time is not only entitled to those same damages, but they are also entitled to future damages. This is where a life care plan comes in.
A life care plan is a detailed analysis of what the victim's future financial needs will be in the future, including medical costs, nursing care, and the costs of daily living. This is done by examining the victim's past medical history and current medical prognosis in order to project what their lifetime future medical needs will be. Expenses in a life care plan can include:
Costs for future medical treatments. This includes physical therapy, occupational therapy, mental health therapy, and more.
Cost of future diagnostic testing and/or surgeries that may be needed.
Cost of potential future medical complications
Long-term nursing care
Cost of current and future medical supplies.
Cost of current and future medications.
Cost of wheelchairs (present and future replacements) and other independent function aids.
Lost income.
Modifications needed at the victim's home in order for them to live there comfortably, such as ramps, widening of doorways, handicapped-accessible bathroom, kitchen, and other necessary changes.
Accessory and furnishings made for disabled living for the home.
Expenses for daily living including housing, utilities, clothing, and personal care expenses.
Transportation costs.
The potential need for assisted living facilities or nursing home facilities.
Projected life expectancy for the victim.
Life care plans are usually required for personal injury cases where the victim has suffered serious to catastrophic injuries. At our personal injury law firm, our attorneys often use life care plans for victims who have suffered the following types of injuries:
Amputations
Brain injuries
Internal organ damage
Multiple bone fractures
Severe burns
Contact Our Office Today
If you or a loved one has suffered a serious to severe injury as a result of another party's negligent or reckless actions, contact a Virginia personal injury attorney from Shapiro, Washburn & Sharp. Our firm has aggressively advocated for victims and their families for more than three decades and will fight to get you the compensation you deserve.
It is critical to remember that Virginia has placed a statute of limitation for how long victims have to file a claim for damages against those responsible for their injuries, so do not delay. Failure to file before that legal deadline could mean you lose any chance of ever filing your claim or getting justice against the person responsible for your or your loved one's injuries.
Contact our office today at (833) 997-1774 to set up a free and confidential case evaluation with one of our dedicated Virginia accident attorneys.
RELATED CONTENT