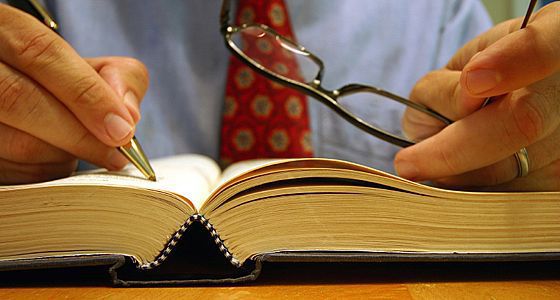 Often in our Virginia injury law practice, we get a call from a client who is unhappy with the Virginia injury lawyer they have hired to handle their insurance claim arising from a car wreck injury.
There are many reasons why a client might be unhappy with a Virginia personal injury lawyer they first selected to handle their case. Some of the most common reasons that we hear for wanting to change attorneys are:
1. They have never met or heard from the attorney, but have only met with a paralegal or an investigator;
2. The attorney sounds too busy or too self-important to be responsive to phone calls and answering basic questions about the claim;
3.As the client learns more about the attorney or his law firm, the injured person comes to realize that the lawyer has not really handled this kind of serious injury lawsuit before or otherwise are not as experienced and knowledgeable as the client would like; and
4. The client, upon further reflection or recommendation of a doctor, family member or friend, realizes that they haven't chosen the best lawyer for the job.
All of these top reasons to want to fire your lawyer are potentially valid ones. The important thing for the client to know is they have an absolute right to change lawyers at anytime. All the injured person has to do is tell the attorney that their services are no longer required. The one thing to realize is that sooner is better than later. The fired attorney may have a claim for their time spent on the case multiplied times a reasonable hourly rate for a lawyer of their experience in the community.
The more time that has passed from hiring the lawyer to firing them can result in this claimed attorney fee lien beinghigher. Depending upon how big a case it is, the new Virginia injury lawyer that you hire may be willing to absorb some or all of that cost by paying it out of what would otherwise be their fee on the matter.
Also, the new Virginia injury lawyer can negotiate with your old Virginia personal injury attorney to get them to accept less than what they are claiming to resolve the payback. In any event, the money would not normally be owed until after the case is completed, meaning that there is no immediate cost to firing your old car or truck accident lawyer if you are not happy with the work they are doing.
We often receive calls from people who realize they made a mistake in the hiring of a lawyer at a different firm to handle their car crash/injury case. Typically we begin by encouraging the client to go back to the old attorney and try to solve the problem by communicating with them about what the client's needs are and the reason for their unhappiness.
Often, however, the relationship is so broken that the client no longer trusts the old Virginia personal injury attorney to properly handle their case. In those situations we will often agree to accept representation, particularly in the more serious injury or wrongful death cases.
If you or a loved one is dissatisfied with your current Virginia car accident injury lawyer, please don't hesitate to call us to discuss your legal options.
We realize that clients are often dissatisfied because they have chosen a factory-type law firm that treats them like a number, have chosen a lawyer who really doesn't specialize in personal injury cases, or have an attorney who is just not the right fit because they are always unavailable and not caring enough in the way they treat their clients.
Our Virginia injury law firm strives to have every Virginia accident client feel well informed, well cared for, and well pleased with our legal services.