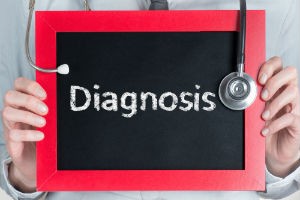 If you or a loved one is suffering from a cancer or malignant tumor and suspect that your doctor failed to diagnose this condition at a reasonable time, you may have grounds to file a medical malpractice claim under the theory of misdiagnosis or delayed diagnosis.
Doctors can be held responsible for the injuries their patients suffer from due to either a misdiagnosis of a condition or a failure to diagnose a condition in a timely fashion. However, a cause of action cannot be made simply because a physician misdiagnosed or failed to diagnose you or your loved one.
What has to actually occur is an injury to the patient that was caused by the misdiagnosis or delay diagnosis. The misdiagnosis is said to be a negligent omission, while the actionable injury arises when the misdiagnosis causes a greater harm than existed at the time of the misdiagnosis, according to § 25:102 of Modern Tort Law: Liability and Litigation (2d edition).
The distinction between the negligent omission and the actionable injury is crucial due to the two-year statute of limitations to file a medical malpractice injury claim in Virginia. It is established that the cause of action "accrues" (i.e. when the two-year statute begins to run) when the patient is injured. The injury need not occur contemporaneously with the negligent omission (the misdiagnosis or delay in diagnosis i.e. failure to diagnose) but may arise at some later point.
Essentially, this means that although a patient is misdiagnosed a year before they are injured by the misdiagnosed condition, the date of the injury will be determined to be the date of the actionable harm, not the date of the misdiagnosis.
A patient suffers a "new injury" if they have a relatively benign and treatable precursor medical condition which, as a result of being misdiagnosed, is left untreated and subsequently develops into a much more serious and debilitating condition that requires more extensive treatment. This basically means that the misdiagnosis was the actual cause of the harm and a preventable condition has now developed due to the negligence of the medical professional (i.e. medical malpractice).
But keep in mind – if your condition is a malignant tumor or cancer, the two-year statute of limitations to bring a claim is extended for a period of one year from the date of the diagnosis of a malignant tumor or cancer. Though, this extension only applies to misdiagnosis or delayed diagnosis that occurred on, or after, July 1, 2008. Any misdiagnosis or delayed diagnosis prior to 2008 still falls under the two-year statute of limitations with no extension, according to Va. Code Ann. § 8.01-243.
RELATED CONTENT