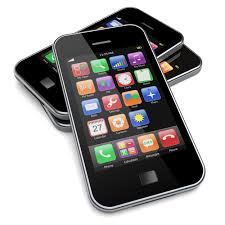 Teen drivers are still not getting the message about cell phone usage.  Cell phones have been linked to negligent driving and increased accidents as drivers take their hands off the road to dial and their mind off the road to hold conversations. 
The worst culprits have been teenaged drivers and state legislatures have responded by enacting laws restricting that use of cell phones by teenaged drivers.  The Insurance Institute for Highway Safety has studied North Carolina's law to ask how effective it has been.  The North Carolina General Assembly enacted the ban in 2006 and drivers under the age of 18 are prohibited from talking or texting while driving.  Those who are caught doing so are fined.  But IIHS researchers, who watched high school drivers leaving school both before and after the ban took effect and found that the teens are on their phones at just about the same rate.
One of the problems with the laws, says Anne McCartt, a senior vice president at the IIHS is that "Cell phone bans for teen drivers are difficult to enforce.  Drivers with phones to their ears aren't hard to spot, but it's nearly impossible for police officers to see handsfree devices or correctly guess how old drivers are."  This is evidenced by the fact that North Carolina only issued 37 citations in 2007 for cell phone usage and has issued a grand total of 28 so far this year.
During the study, about 11% of all teenaged drivers leaving school before the ban were using cell phones.  After the ban took effect, the percentage actually rose to 12%.  Researchers watched students leaving 25 schools across the state.  Seventeen states and the District of Columbia currently have some sort of cell phone restriction on the books ranging from complete restrictions to age bars.