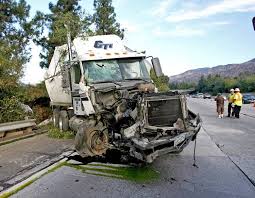 Commercial tractor-trailers have been made significantly safer by a federal regulation that requires all big-rigs to have under-ride guards—guards that prevent cars from sliding under the truck. However, new research found that improved under-ride guards can save even more lives at a low cost to trucking companies. 
Why under-ride guards matter 
A large number of truck accident fatalities occur when a passenger vehicle slams into a trailer and becomes wedged underneath the truck's carriage. The result is often extremely serious head injuries, death, and even decapitation. In fact, according to nationwide statistics, 260 of 2,241 accident victims involved in tractor-trailer crashes died because of a collision with the back of the trailer. A study by the Insurance Institute for Highway Safety (IIHS) found that four out of five fatal tractor-trailer accidents involved a car striking the under-ride of a truck. 
Very simply, many of the safety features on a passenger car, such as bumpers, are useless when these vehicles collide with much larger and taller trucks and trailers. 
Currently, there are national trucking laws in place that require all commercial tractor-trailers to have a safety guard in place to prevent serious head injuries in the case of a collision with a passenger vehicle. However, a new study conducted by the Insurance Institute for Highway Safety found that the current under-ride guards in the United States fail to prevent serious injuries even when cars strike the trailers at moderate speeds, and especially when vehicles strike the trucks at an angle. 
Canadian trucking regulations are stricter. The guards on Canadian trucks are stronger and wider—and the Canadian trucks tested by the IIHS passed more difficult tests than the American trucks with the older guards. The improved under-ride design only costs about $20 more per tractor-trailer, making the change a relatively inexpensive one for trucking companies.  
The National Highway Traffic Safety Administration has stated that it is actively working on updating their under-ride guard regulations.