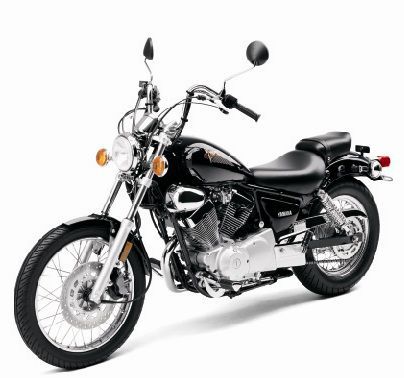 Motorcycles are an enjoyable and efficient means of transportation. When you're on a motorcycle you are open to the elements, able to experience the sights, sounds, and smells of the road. But let's face it – riding a motorcycle can be dangerous. Our team of Newport News motorcycle accident lawyers have represented victims of some very serious wrecks. Even if you're careful and your bike is properly equipped, the drivers around you might not be so careful.
You can't control how others drive, especially on congested roads and highways like Interstate 264 (I-264), Interstate 64 (I-64), and Interstate 664 (I-664). However, you can make sure you are taking every precaution to ride your motorcycle safely and legally. We'll cover the basics of Virginia motorcycle laws here.
If you want to ride a motorcycle in Virginia, you have to take a written test and a road test. This is a requirement even if you have a valid driver's license. If you take a motorcycle rider safety training course through a licensed provider, you may have the skills test waived.
Once you have a license, you should make sure you and your motorcycle are street legal. Here are a few basic rules:
You have to have a license plate displayed on the back of the motorcycle.
You have to have your motorcycle inspected annually and you must display the inspection sticker on your plate. An inspection costs $12 for a motorcycle.
You have to wear a helmet.
Your motorcycle has to have a headlight, a taillight, and a brake light.
Your motorcycle must have a working exhaust system and muffler.
If you want to carry a passenger, your motorcycle must have a passenger seat and footrests. A "two up" seat is allowed.
If you're not wearing a face shield or safety goggles, your motorcycle must have a windshield or safety glass.
Motorcycles aren't required to have turn signals. However, motorcyclists are already more likely to be in a wreck than car drivers. Give yourself the best opportunity to be seen and have working turn signals on your motorcycle.
Special rules of the road for motorcyclists
You are guilty of reckless driving if you ride a motorcycle next to another vehicle in the same lane, unless it's another motorcycle. Two motorcycles can ride next to each other in a single lane.
Motorcycles may travel in HOV lanes, even if there is only one person riding.
It is illegal for police to set up checkpoints that only apply to motorcycles.
Sometimes traffic light sensors don't detect a motorcycle. If you are riding a motorcycle and have waited two light cycles or two minutes, you may treat the red light as a stop sign.
Unfortunately, you can do everything right and still be the victim of a serious accident in and around Newport News, Virginia. If you were injured in an accident while riding a motorcycle, download a free PDF version of our motorcycle accident legal info guide, which was put together by our team of Newport News motorcycle accident attorneys.