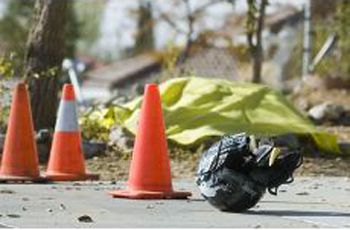 A motorcycle accident is a life-changing event. One minute you're riding down Hampton Boulevard or Granby Street, and your life is on track. The next minute, a car slams into your motorcycle and throws you off the road. In that moment, your life is thrown off track, too. It's not comforting to be told you're lucky to be alive when you've been seriously injured and don't know what life will be like for you going forward.
The pain of a serious injury coupled with uncertainty about the future can be overwhelming. You feel like you've been wronged. You know the accident wasn't your fault. But what can you do about it?
A motorcycle accident lawyer can help. Your top priority after an accident should be recovering from your injury. Our Norfolk motorcycle accident law firm can help take the legal burden off your shoulders so you can focus on your health.
Experience Matters
Our team of attorneys are familiar with the litigation process and have over 100 years of combined legal experience dealing with insurance companies. We will negotiate with the at-fault driver's insurance company for you and give you peace of mind that your claim is being handled correctly and professionally.
RELATED CONTENT
Your injury may have left you with a mountain of medical bills, lost wages, not to mention the pain and suffering of the injury itself. We can pursue compensation for these losses on your behalf, and if the at-fault driver should be punished for his actions, we will also pursue punitive damages.
Contact Our Norfolk Motorcycle Accident Law Firm
After a serious injury, an accident victim often feels alone and helpless. We want you to know that you aren't alone and you aren't helpless. You can call us for a confidential, no-cost consultation. We will talk to you about your legal options and answer your questions about the personal injury litigation process. 
When you are ready, please call for an appointment at our Norfolk office location:

440 Monticello Avenue, Suite 1800

Norfolk, VA 23510