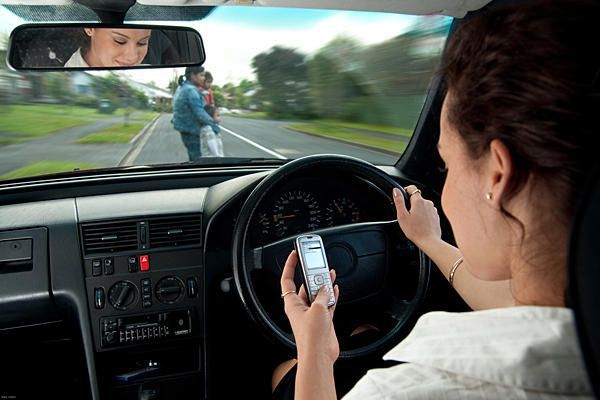 The new epidemic on Virginia roads, the chronic multi-tasker, poses a risk of injury or death to other motorists. You've seen them on the highway, one hand on the steering wheel, the other on their Blackberry or Palm Pilot scanning, and sometimes even, typing emails as they make their way through traffic. Or maybe you've been next to the novice driver in her late teens, fresh out of Driver's Ed, texting her friends while attempting to drive, her license still hot off the DMV press. Though differing in their tasks, both types of drivers will inevitably cause the same unfortunate result, an automobile crash.
Now, Virginia is considering a law which will make this increasingly routine behavior criminal. According to a recent Washington Post article, the General Assembly, which began its 60-day session on January 9, 2008, is considering a pair of bills that would ban texting while driving a car, bicycle, motorcycle, moped or even an electric wheelchair. Lawmakers in four other states, including Maryland, are considering similar proposals, Virginia and Maryland have considered an outright cellphone ban for adult drivers almost every year since at least 2001. Maryland banned cellphone use for teens with learner's permits in 2005, and Virginia made it illegal for drivers younger than 18 in 2007. If the bills were passed, and you were found guilty of this misdemeanor, you would face a fine of up to $250.00 plus court costs.
If you or anyone you know is injured in an auto accident resulting from another's negligence in Virginia, South Carolina, Washington D.C., or West Virginia, please call us so that we can make sure your rights are protected and you are compensated for your injuries.