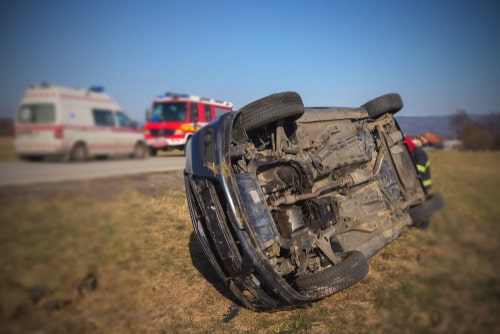 Study after study confirms that no matter the reason for a vehicle accident – speeding, distracted driving, drunk driving – serious injuries can be avoided in many accidents if the occupants are using their seat belts properly. The National Highway Traffic Safety Administration (NHTSA) warns motorists that wearing their seat belt correctly is the single most effective action that they can do in order to protect themselves in a car accident. Although a victim can still suffer serious injuries even when they are buckled up, that seat belt often means the difference in whether the victim survives the crash or dies.
RELATED CONTENT
According to national statistics, approximately half of all victims who are killed in vehicle accidents were not wearing seat belts. Studies reveal that each year, seat belts save the lives of about 15,000 people. Almost 3,000 more lives could be saved if drivers in the crash buckled up.
Wearing seat belts properly is key to staying safe. Federal safety advocated strongly recommend the following guidelines for anyone who is getting into a vehicle to stay safe:
The shoulder belt should always rest across the center of the wearer's chest. It should never be behind the back, over the neck, or under the arm.
The lap belt should sit securely across the wearer's pelvis and hips. It should never be over the wearer's stomach.
Make the necessary adjustments to the seat belt to lessen the gap between the belt and the shoulder and also limit the belt's recline position.
While there are many safety systems in today's vehicles, it is critical to remember that these systems are most effective when working together. For example, airbags have saved many lives of both drivers and their passengers, protecting them from severe injuries. But this does not mean that vehicle occupants do not have to wear their seat belts. An airbag will not save a life if the victim is ejected from the vehicle because they did not have their seat belt on. In fact, a victim could die because the airbag's impact can cause fatal injuries if the victim is not restrained by a seat belt. Drivers should never disable any airbags in their vehicles.
Contact a Carolinas Accident Attorney
If you or a loved one have been injured in a car accident, contact a North Carolina car accident lawyer. The legal team at Shapiro, Washburn & Sharp is dedicated to helping injured clients obtain the compensation they deserve for their medical bills, lost income, and other losses their injuries have caused. Our legal team will work diligently to make sure you get the financial justice the law allows. Call (833) 997-1774 for a free case evaluation.