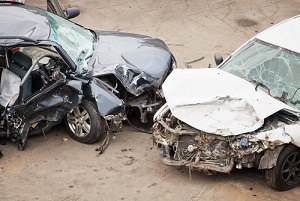 All drivers and vehicle owners in North Carolina need quality, comprehensive auto insurance. This holds true in Raleigh, nearby cities like Durham and Chapel Hill, as well as throughout the entire Tar Heel State. It also applies to people who ride motorcycles and operate commercial trucks. Anyone who lacks adequate collision and liability coverage risks financial disaster should an accident occur — even if another person is found to be at fault.
Each driver holding a North Carolina license must be covered by an auto insurance policy. The specific requirements are spelled out in a guide published by the state insurance department. The one thing to know is that minimum coverage must insure against physical injuries and property damage incurred in collisions. Additional coverage is available for noncollision accidents, theft, weather damage and other eventualities.
Pay for higher limits
Opting for the absolute minimum coverage is tempting. Keeping monthly premium payments low can even make a lot of sense for people on fixed incomes, for parents who must put teenage children and children still in college on their policies, and for people who drive rarely. On the other hand, any costs for medical bills, vehicle replacement and other crash- or accident-related expenses that exceed coverage limits will come out of an at-fault driver's pocket.
Don't skip uninsured/underinsured motorist coverage
The most important option all drivers should take is uninsured/underinsured motorist coverage. UM/UIM coverage protects drivers and passengers hurt in wrecks caused by another person who has no or low-limit auto insurance. North Carolina sets the minimum total injury coverage at $100,000 per person injured and $300,000 total. That umm seems high, but it can be reached quickly by a family who falls victim to a negligent, reckless, drunk, drugged or distracted driver. The UM/UIM coverage helps protect individuals and families from financial ruin when an at-fault driver cannot pay for the physical harm and property damage he or she caused.
Work with a Raleigh car accident lawyer to keep insurers honest
Another thing every victim of an auto accident, motorcycle wreck or truck crash victim in and around Raleigh should strongly consider doing is contacting a North Carolina personal injury lawyer for a free consultation. No matter what a policy contract (or a clever TV ad) states, insurance companies do not make paying claims their top priority. This is especially true when a person holding one of the company's policies has caused severe injuries or deaths.
My colleagues and I, however, specialize only in representing people hurt in accidents. We have helped hundreds of North Carolina residents secure the compensation they need to, literally, get back on their feet after suffering a traffic accident. We also never charge anyone unless we get them a favorable settlement or court decision. Even victims who do not contact us owe it to themselves and their loved ones to get a plaintiff's attorney in their corner to protect their interests and keep insurers honest.
EJL
Save