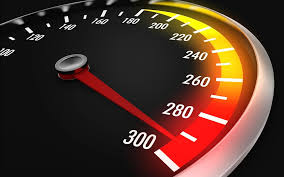 The Virginia (VA) Legislature and Governor just passed a significant transportation dollars law which will help fund Virginia (VA) highways into the future. Traffic in Northern Virginia (VA) and Hampton Roads, Virginia (VA), has been especially bad recently and is a growing problem. I hope that this new law will ease some of the problems of driving on my commute here in Norfolk, Virginia (VA), and Virginia Beach, Virginia (VA). One remaining problem is that 7 of the 12 area counties and cities have to approve this transportation law to have any beneficial effect on driving in the area.
The 12 localities include the cities of Norfolk, Virginia Beach, Chesapeake, Hampton, Newport News, Portsmouth, Williamsburg, and Suffolk. The Virginia (VA) counties of York, James City, and Isle of Wight are also included in the Tidewater, Virginia (VA) area for this law. I hope that the local governments here in Southeastern Virginia do the right thing and approve this transportation package to get cars and trucks moving better in our area.
Another advantage of this transportation law will be safety on the roads. One major cause of car wrecks is variable speed. If on a highway there are cars and trucks going a wide range of different speeds, then the possibility of accidents is increased. Traffic bottlenecks which cause chain reaction braking on the highway increase the chance that collisions will occur. If this new transportation law gets the traffic flowing more smoothly, then one additional benefit will be a decrease in the amount of car wrecks. Whenever I am driving on the highway and am forced to brake rapidly and unexpectedly, even in the left hand lane, I worry that there is going to be a car accident. Either I might hit the car in front or be rear ended from behind. You especially have to hope that the driver behind you is paying enough attention and is giving themselves enough room to be able to avoid an accident. In addition to being able to get around Norfolk/Virginia Beach quicker with better roads, I am hoping to have a few less of those scary situations where the traffic seems to come to a sudden stop from 55 mph for no reason other than there are too many cars on too little road.