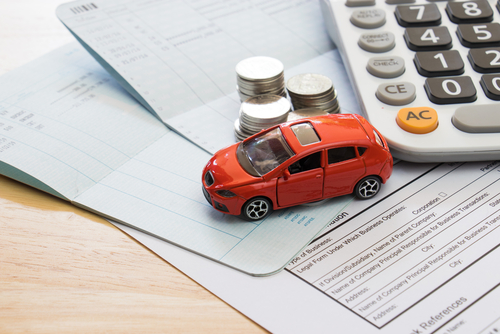 A recent report has concluded that the auto insurance industry is subsidizing road carnage. According to the report, "Insuring the American Driver: Trends in Costs and Coverage," issued by Insurify, insurance company subsidize vehicle violence by charging far less to insure vehicles responsible for the soaring spike in pedestrian and cyclists deaths – SUVs, minivans, pick-up trucks – compared to smaller vehicles like compacts and sedans.
Even more troubling is that those labeled as "aggressive drivers" – drivers charged with tailgating, failure to stop or yield, hit and run, reckless driving, street racing, etc. – pay only 20 percent more than drivers who have safe driving records ($1,564 annually, versus $1,208).
Insurify analyzed data from 25.5 million car-insurance premiums from all 50 states. According to the report, the average annual cost to insure an SUV is $1,369, a minivan $1,097, and a pick-up truck $1,297. The average cost to insure a sedan is $1,558, a coupe $1640, and a hatchback $1,445. This means the larger vehicles are almost 20 percent cheaper to insure than the smaller ones.
Yet, from the point of road safety, it is the larger vehicles that are more responsible for the number of ever-increasing car accident deaths. SUVs and pick-up trucks are the most popular vehicles in the nation, currently making up more than 70 percent of the U.S. market.
In the meantime, the number of pedestrians killed has skyrocketed, with more than 6,500 deaths just last year. And it is SUVs and pickups that are the vehicles that are most responsible for these deaths. Multiple studies have found that SUVs are more than 50 percent more likely to kill other people on the roads in vehicle accidents. One of the main factors for this is because SUVs have high front ends compared to other types of cars. American SUVs are considered so dangerous that the European Safety Council has recommended that they be banned from the cities and towns in Europe. Yet the Insurify report found that SUVs cost less in insurance premiums because they are less likely to suffer damage in a crash and require extensive repair than smaller vehicles.
Contact a North Carolina Injury Attorney
If you have been injured in a crash caused by another driver, contact a North Carolina car accident attorney to see what type of financial damages you may be entitled to. Under North Carolina law, victims who are injured due to the negligence of another party can pursue financial compensation for the losses their injuries have caused. Some of these losses include medical expenses, loss of income, pain and suffering, emotional anguish, and more.
The legal team from Shapiro, Washburn & Sharp have been advocating for injured clients since 1985 and will do all we can to ensure you receive the best possible outcome under the circumstances of your case. If you would like to meet with one of our skilled North Carolina car accident attorneys to find out how we can help, call us today at (833) 997-1774 for a free case evaluation.
RELATED CONTENT