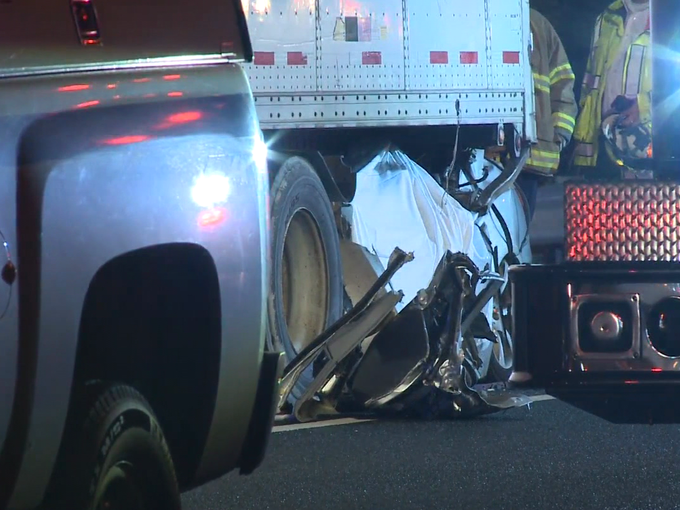 During 2019, the last year for which full data are available, the North Carolina Division of Motor Vehicles recorded 285,074 crashes on state roads and highway. Nearly 80,300 of the collisions left people injured. Fatal crashes—wrecks from which people did not recover—totaled 1,369.
Those numbers actually understate the terrible toll negligent and reckless drivers take in North Carolina. Several of the reported crashes resulted in multiple injuries and deaths. Another fact that can be easy to miss when just looking at raw numbers is that no one in any type of vehicle, on a bicycle or walking in the presence of cars and trucks was completely safe.
The DMV reported crashes, injuries and death in each of the following categories:
Passenger car
Pickup
Light truck (e.g., minivan, panel van)
SUV
Tractor-trailer/Semi-truck
Double tractor-trailer
Single-unit truck with two axles and six tires
Single-unit truck with three or mor axles
Truck pulling trailer
Truck tractor without trailer
Unknown heavy truck
Pedal cycle (e.g., bikes)
Pedestrian
Motorcycle
Moped
Motor scooter or motorbike
Commercial bus
School bus
Activity bus
Other bus
Taxicab
Farm equipment
Farm tractor
Motor home/Recreational vehicle
Other
All-terrain vehicle
Firetruck
EMS vehicle, Ambulance, Rescue Squad
Military
Police
Unknown
Autocycle (e.g., dune buggy, go-kart. 3-wheel cycle)
Clearly, knowing what you can do to increase your chances for holding an at-fault driver liable for compensating you for your injuries is important.
LEARN MORE
No two crashes are the same, but taking as many of the following steps as possible will make it easier to submit and collect on claims for the payment of medical bills, the replacement of lost wages and the compensation of noneconomic damages such as pain and suffering.
Call 911
North Carolina state law requires people involved in crashes on public roads and highways to alert police and, if necessary, emergency medical services. Complying with this law ensures law enforcement will conduct an investigation and issue a report. That crash report usually identifies the at-fault driver.
Calling 911 also ensures paramedics or EMTs will arrive to provide medical care. A Good Samaritan law protects bystanders who lack medical training when they act quickly to comfort and care for crash victims.
Seek Medical Care
Even if you are not transported to the hospital from the scene of the crash, go yourself to the emergency room, an urgent care clinic or your own doctor to get checked for hidden injuries such as internal bleeding and a concussion. Succeeding with a personal injury claim requires presenting convincing proof that you suffered crash related injuries. You must also show that treatment for those injuries incurred costs. You will only have that kind of evidence if you go to the doctor.
If Your Health and the Safety of the Crash Scene Permit, Talk to Witnesses, Trade Insurance Info and Take Pictures
Doing all these things will simply your claims process and strengthen your case for receiving compensation. You may not be physically able to do any of them, however. Never further endanger yourself or other people just to snap smartphone photos.
Notify Your Own Auto Insurance Provider
Yes, your goal is to have the at-fault driver's insurance company settle your claims. But your own insurer will want to know you have been involved in a crash because both companies will have to deal with each other sooner or later. It is also worth learning if your policy can provide some immediate coverage.
Do Not Give Official or Recorded Statements to Insurance Claims Adjusters
Insurance reps will use your first official statement as the only valid version of events. Until you have time to fully sort out all the facts, to consult with an experienced personal injury attorney regarding which information is most relevant to share, and to know what is in the crash report issued by the police, do not go on the record with a claims adjuster.
Secure an Official Copy of the Police Report and Keep a File for Bills and Communications With Claims Adjusters
Hold on to every piece of paper related to your personal injury case. Print out emails and take notes on phone calls. It can also help to write out your own story of how the crash happened and how your recovery from your injuries is progressing.
Follow Your Doctor's Orders
Fill prescriptions, keep appointments and complete recommended physical or occupational therapy. An insurance claims adjuster may actually (and legally) follow you on social media and stake out your house to find "proof" that you are not seriously injured and in need of medical care.
EJL