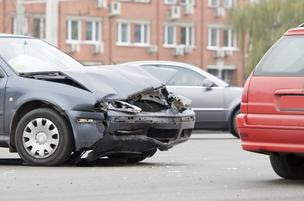 As a native of Hampton Roads I often commute as a personal injury lawyer, from my hometown of Norfolk, Virginia (VA), across the Hampton Roads Bridge Tunnel to court in Richmond, Virginia (VA) using Interstate 64 (I64). Sometimes the traffic congestion is so bad that the trucks and cars brake to a stop several times along the highway on this short hour and a half trip. You have to pay attention anytime you are driving to be ready to slow for many different reasons; however, the jamming on brakes in Newport News, Virginia (VA) and other spots along the road usually has no apparent cause.
Vehicles slowing down to 25 miles per hour or even just a crawl when they are in a 55 mph zone is dangerous. Some of the motorists may not be paying enough attention and hit the car in front of them. Sometimes, these rear-enders become chain reaction accidents where several cars are involved. Many times, the drivers are not going 55 miles per hour anyway, but 60-75 miles per hour, even when the speed limit is only 55. The real risk is the variable speed where some cars are going 70 and some cars are going 25. That is a recipe for disaster.
If you get run into on the interstate highway, the Virginia State Police respond rather than the local authorities. The cop may give the car that struck you in the rear a ticket for following too close. Be careful where you pull over after the wreck because there is always the risk of secondary accidents where someone else hits a car which is pulled over to the side of the road because of the first crash. These secondary accidents can have deadly effects, particularly if someone is standing outside their car when they or the vehicles are hit. What happens is that the driver following behind, particularly at night, may not realize that the stopped drivers are not in a through lane of travel. Always use your hazard lights in this situation and, if possible, throw out some flares or reflective cones behind your vehicle to warn oncoming motorists.