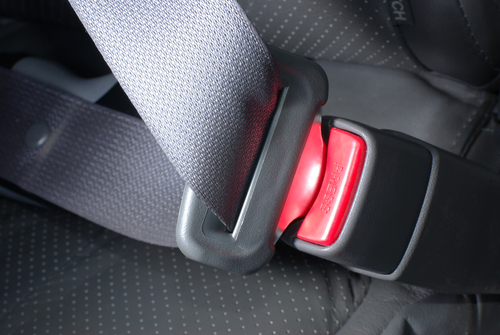 According to national statistics, more than 800 rear-seat passengers who were not wearing seat belts are killed each year in crashes. A report by the Governors Highway Safety Association reveals that more than half of these victims would survive the crash if they were belted. Seat belt use for rear-seat passengers is bout 15 percent lower than for those sitting in the front seat. Compounding the issue is that, at the time the report was published (November 2019), only 19 states have enacted primary enforcement rear seat belt laws. Another 11 states have enacted secondary enforcement rear seat belt laws.
North Carolina Seat Belt Laws
The first seat belt law in North Carolina was enacted in 1985, requiring all occupants in the front seat to buckle up. The law was later amended to require that all occupants in a vehicle wear their seat belts. Unfortunately, the amended law requiring all passengers in the rear to wear their seat belts is only a secondary law. This means that the only way a person can be cited is if a police officer has already stopped the vehicle on suspicion of another offense. Keep in mind, however, that a front seat occupant without a seat belt is considered a primary offense and is enough reason for an officer to stop the vehicle and issue a violation.
When a traffic ticket is issued because someone in the vehicle is not wearing a seat belt, it is the driver of the vehicle who is given to. If the person was in the front seat and was unbelted, the fine is $25.50, however, court costs average approximately $150, plus other fees. A fine for not wearing a seat belt when you are sitting in the rear of the vehicle is $10 and there are no court costs or fees.
It is not just the potential financial cost of a ticket that should be the driving force of wearing a seat belt. The bottom line is seat belts save lives. Studies show that rear seat belts are almost 50 percent effective in preventing fatalities in car crashes.
And it is not just the passenger in the back who is protected when buckled up. The driver is protected, too. When a rear passenger is not wearing a seat belt in a crash, the force of the crash sends the unprotected passenger slamming into the back of the driver's seat, causing the driver to get pushed into the steering wheel and airbag.
Contact a North Carolina Injury Attorney
Unfortunately, no matter how careful you are on the road, there is still a risk that you could be involved in a crash because of another driver's negligence. If you have been injured in a crash caused by a driver who was speeding, contact a North Carolina car accident attorney to see what type of financial damages you may be due. You may be entitled to financial compensation for medical expenses, loss of income, pain and suffering, emotional anguish, permanent disability, scarring, and disfigurement.
It is important to remember that North Carolina has a statute of limitation for how long victims have to file a claim for damages against those responsible for their injuries, so do not delay. Failure to file before that legal deadline could mean you lose any chance of ever filing your claim or getting justice against the person responsible for you or your loved one's injuries.
The legal team from Shapiro, Washburn & Sharp have been advocating for injured clients since 1985 and will do all we can to ensure you receive the best possible outcome under the circumstances of your case. If you would like to meet with one of our skilled North Carolina car accident attorneys to find out how we can help, call us today at (833) 997-1774 for a free case evaluation.
RELATED CONTENT