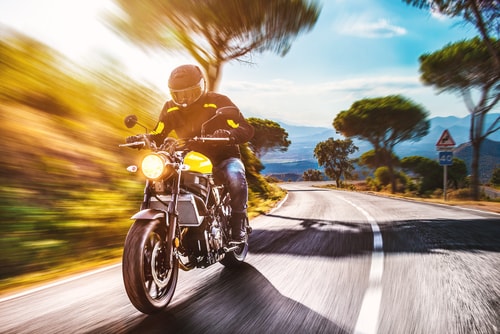 No matter what type of vehicle you are driving, you are always at some risk of being injured in a crash given road hazards, the fast speeds that vehicles travel, and the negligent behaviors of other drivers. Improved safety features – thanks to technology – can help negate some of those risks, but if you are driving a motorcycle, there is still nothing to protect you from serious injury or death if you are slammed into by another vehicle. This is evident in the statistics of injuries and fatalities in motorcycle accidents over the past two decades which have actually increased.
If you have been injured in a motorcycle crash caused by a negligent vehicle driver, contact Shapiro & Appleton to meet with one of our motorcycle accident attorneys and find out what legal options you may have to collect damages for medical expenses, loss of income, pain and suffering, and more.
RELATED CONTENT
Injuries
The difference in the cost of medical treatment for motorcycle accident injuries compared to car accident injuries is striking. According to one recent study, that cost is almost double. That lack of protection around a motorcycle compared to a vehicle means an increase in the number and severity of injuries victims sustain.
The study also found there was a significant difference in the injury rate between the two different types of crashes. Out of every 100,000 registered motorcycle owners, more than 2,000 have been injured in motorcycle crashes. Out of every 100,000 registered car owners, only 700 of them had been injured in car crashes.
Motorcycle riders can take some steps to help minimize their injuries in the event of a crash, including wearing a helmet at all times. Helmets are one of the most important steps motorcycle riders can take to protect from serious injury. Although the majority of states have helmet laws, including Virginia, there are still some states that do not require motorcyclists or their passengers to wear helmets. Riders should also wear protective clothing and riding gear to help minimize injury in the event they are involved in a crash.
Other safety steps that motorcycle drivers can take include obeying speed limits and being extra vigilant of vehicle drivers around them. It is not uncommon for a vehicle driver to not see a motorcycle near them because of their smaller size and vehicle blind spots.
Contact a Dedicated Virginia Motorcycle Accident Attorney
If you or a loved one has been injured in a motorcycle accident, you may be facing high medical bills and other financial difficulties. Our Virginia accident lawyers understand how overwhelming these cases can be. The legal team at Shapiro & Appleton has successfully advocated for many motorcycle accident clients for more than 30 years, getting victims the financial compensation they deserve. We are available to discuss your case. We also offer a free motorcycle injury guide which offers information that you may find helpful.