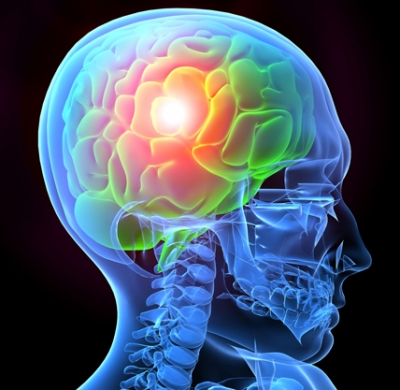 A serious head wound that results in a traumatic brain injury can have permanent, life-altering effects on the victim. Some common side effects include memory loss, the inability to use your arms or legs, persistent headaches,  and/or speech impairment. If a victim suffered extensive brain damage in an accident caused by the carelessness of another person or company in Newport News or Hampton, Virginia (VA), they may have grounds to seek damages through a personal injury claim. Even a mild closed head injury or concussion can provide grounds for seeking damages through an injury claim if the victim has suffered a noticeable decrease in their quality of life, missed time from work, and racked up large medical bills. This is where an experienced brain injury attorney is so critical.
But before a search for an attorney begins, you may be wondering, "how do doctors diagnose a brain injury or brain damage?" Well, usually an MRI or CT scan will help confirm the diagnosis. However, there are many mild traumatic brain injuries which cannot be diagnosed merely based on MRI or CT scan. Accordingly, it takes a clinical diagnosis based on many factors for a doctor to confirm a brain damage or brain injury diagnosis. If you or a loved one suffered a closed head injury or concussion, be sure to get a careful evaluation and have at least a couple of follow-up visits with a specialist on the issue of whether there are any lingering signs of a brain injury. As mentioned before, certain symptoms can be hallmarks of a brain injury such as memory loss (either long-term or short-term memory), regular headaches, and even vision problems.
Let's say you were involved in a serious accident and have seen a doctor, had an MRI or CT scan, and have been diagnosed with a brain injury. Now what? Well, this is when you need to start looking for the best Newport News or Hampton brain injury lawyer to handle your case.
Consider the following three tips in making your decision. These tips are important since you don't want to hire a lawyer who doesn't really know what they're doing and/or will handle your case sloppily:
1. Proven track record of success handling these types of cases
Lawyers can talk all day about "experience" but there's a difference between handling a traumatic brain injury case and actually succeeding in getting a sizable settlement or jury verdict for an injured client. Be sure to visit the "case results" section of the lawyer's web site to see if they've had any success in these types of cases. For example, our Hampton/Newport News brain injury law firm secured a recording-setting $60 million (including interest) jury verdict in 2000 for a gas station worker who suffered a mild traumatic brain injury (despite the inclusion of the word "mild", his brain damage was extensive and life-altering) in a railroad derailment accident. At the time, it was the largest brain injury jury verdict in Virginia history. 
In 2012, our firm secured a $21 million structured settlement for a child who suffered brain damage in a commercial trucking accident. Both of these cases involved clients with extensive injuries and life-altering brain damage. They required extremely complex requiring extensive research and preparation of in-depth medical evidence to show that our clients warranted these sizable verdicts and settlements.
2. Actual jury trial experience
Unfortunately, some lawyers claim that they are bare-knuckle litigators who love going to trial, but in reality, they settle every case they handle. That's not how our Newport News/Hampton brain injury law firm operates. All of the attorneys at our firm have real jury trial experience. As mentioned above, we secured the record-setting 60 million dollar verdict through a jury trial that required calling numerous witnesses and presenting evidence that illustrated to the jury the extent of the damage from the victim's brain injury.
3. Strong reputation in the legal community
Any lawyer can say that they are respected in the legal community, but a real indicator of a lawyer's reputation in their community is the ranking they receive from unbiased, third party resources like Avvo, Martindale-Hubbell, and U.S. News & World Report. Attorneys at our firm possess a perfect, 10.0 rating on Avvo, a prominent lawyer rating service that formulates its ratings by client feedback, experience, and involvement in an attorney's community. We also feature attorneys with an "A V" Preeminent rating from Martindale-Hubbell, one of the best known and most respected lawyer rating services in the country. We also feature attorneys who are listed among the "Best Lawyers in America" for personal injury law (some attorneys since 2006). Furthermore, our firm was ranked as a "Best Law Firm" for personal injury law in 2013.