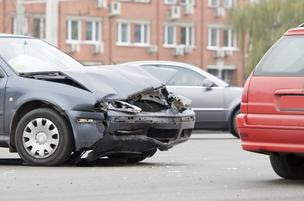 The Virginia Beach personal injury attorneys with our law firm routinely work with clients who come to us without fully understanding what their car insurance policy covers. Many think that simply having an insurance policy, regardless of the coverage details, provides them all the protection they will need if they cause or are the victim of a car accident.
To clarify matters, this article breaks down the key provisions of typical Virginia car insurance policies. Feel free to share this information with your friends and family.
Liability Coverage
The liability portion of your car insurance policy provides coverage in case you caused an accident that resulted in injuries to another person or damage to someone else's vehicle or property. Making a claim against liability coverage can get confusing, though. Usually, insurance companies define liability protection as 25/50, 50/100 or 100/300.    
These numbers represent the amount of money the insurance company will pay to cover the claim. For example, if you have 25/50 coverage, your policy will pay up to $25,000 per person injured with a maximum claim limit (i.e., a ceiling) of $50,000 per accident.   
So, is a 25/50 policy enough coverage? In the opinion of this Virginia personal injury lawyer, probably not. In fact, even the 100/300 coverage limit is rarely adequate because you cannot predict how serious a car crash will be. If you are involved in a major wreck that causes substantial damage and serious personal injury, that 25/50 coverage will get gobbled up rather quickly. This is especially true if the victim has to stay in the hospital for an extended period.
When buying liability coverage, keep in mind that once your insurance coverage limit is reached, the rest of the financial burden for paying any damage settlement or verdict will fall to you. This means that if you have a 50/100 policy and get into a car crash that results in $150,000 worth of medical bills to the person you hit, you could end up on the hook for as much as $100,000. That sum could potentially be garnished from your wages, or a lien could be put against your house.
This is why it is important to increase your coverage limits. But do not fret. Increasing your coverage usually does not mean you'll have to pay a huge additional premium. Just call your insurance agent or price it on the internet.
Uninsured Motorist/Underinsured Motorist Coverage
The uninsured motorist/underinsured motorist coverage, or UM/UIM coverage, is a form of protection against an at-fault driver who has no car insurance or has too little insurance coverage to cover the harms and losses from a wreck. Normally, a policy offers the same amounts of liability and UM/UIM coverage.
When you file a UM/UIM claim against your policy, your premiums do not increase since the accident was not your fault. This is why it is important to have as much UM/UIM coverage as you can afford. The higher your coverage limit, the better protected you and your family will be in case you are involved in a major accident.       
To learn more about UM/UIM insurance, take a look at this free consumer guide written by experienced Virginia personal injury attorneys.  
'Med Pay' Coverage
In Virginia, so-called "med pay" coverage, which ensures medical bills will be paid if you or anyone else is hurt in your car and if a member of your family gets hurt in someone else's car, is voluntary. If you don't sign up for this optional coverage, however, you'll be making a huge mistake.
Med pay coverage is inexpensive and can prove invaluable for an injured accident victim who has no or very limited health insurance. Also, med pay benefits can be used to reimburse a health insurance company that paid for medical treatments following a car crash. Under the legal principle of subrogation, settlements or verdicts paid through a car insurance policy can be used to make health insurers whole if the at-fault driver has a med pay option.
 In every event, medical payments coverage helps put more money in your pocket after an automobile accident with injuries. Follow this link to learn more about med pay and why you should have it as part of your car insurance policy.
Update and Upgrade Your Coverages 
Call your insurance company and increase your coverage, which you can do even before your next renewal. Far too many people in Virginia are driving around with a false sense of security, thinking that a 25/50 policy will cover them if they cause a car accident.
Try to increase your liability and UM/UIM coverage to 500/500. You might be thinking that a coverage amount of that size is simply too expensive. However, you will probably be surprised at how affordable the insurance is; most insurance companies will price it for you to see what makes sense. And by all means, purchase med pay coverage. It is an absolute bargain for the amount of coverage you'll receive and what it covers.
PA