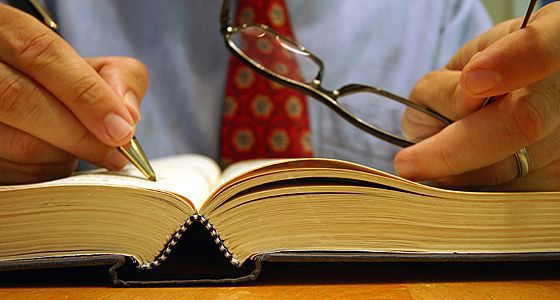 At our personal injury law firm, we take a client-first approach when handling an injury claim. This means your interests and needs are first and foremost in our minds and in each step of the injury litigation process. In this endeavor, we want to show you the step-by-step breakdown of what a typical personal injury case looks like and the type of service you can expect from our legal team. Of course, every case is different and the best way to figure out the right course for you is to contact our firm for step one.
1. Your First Confidential Case Consultation
You meet with an attorney at our law firm at no cost to you. If you cannot make it to our office, we will come to you. During the consultation, we listen to the details of your accident and injury. Conversations you share with us are confidential, which means we do not relay any information to a third party. In fact, you should be as up front and honest with us as possible since honesty and full disclosure will strengthen your case.
If, based on our conversations, you would like us to help you, we will ask you to sign a one page agreement authorizing our law firm to represent you. The agreement will describe our contingency fee structure and explain how we initiate the personal injury claims process. 
2. An Experienced Legal Team Working for You
We take a team approach to every case. Not only will you receive the services of an experienced personal injury attorney, but a paralegal and legal assistant will help gather the documentation necessary to support your personal injury claim. If you have medical expense coverage available from your insurance or someone else's insurance, we will collect it for you without charge. We also work as needed with medical specialists and economic or vocational experts who support our work and help advance your case.
3. In-Depth Investigation to Strengthen Your Case
We have a team of experienced investigators who will gather evidence for your case including:
Crash team investigation and reconstruction (if you were involved in a car wreck, truck accident, or other motor vehicle crash)
Witness statements
Interviews with Police Officers
Photographs
Police Accident Reports
4. Complete Overview of Medical Treatment and History
Your legal team will work to assemble information about your medical history, current medical care and treatment in order to determine the extent of your injuries, any relation to a pre-existing condition (this gets used by many defense attorneys to deny a personal injury claim) and any permanent physical effects from the injury. We will ask you for:
A detailed description of your injuries
The names of the health care providers treating you and the places where you are receiving treatment
Information regarding any previous injuries and medical conditions which may have been similar to those you suffered in your accident
Information about previous accidents, major illnesses, or current treatment unrelated to your case
We will also contact your health care providers to gather:
Medical documents and hospital records
Medical bills
You can help us (and your personal injury case) by:
Keeping all appointments with your health care provider(s)
Describing to your doctor(s), in full detail, the effects of your injury/injuries
Remaining under your doctor's care until the doctor releases you
Not deviating from your doctor's suggested rehabilitation program
Giving your health insurance information to health care providers who are treating you and following up to ensure your health insurance company is paying your bills in a proper, timely manner
Keeping all relevant documents and records such as your doctor's bills, prescription receipts, and other expenses and sending them to our office for review
5. Settlement Negotiations for Your Personal Injury Claim
We will work tirelessly to get a fair and equitable settlement for your personal injury claim. We prepare and present a demand package to the insurance company on your behalf after we have received all your medical records, bills, other pertinent documents, and information on any lost wages. You will review the settlement offer from the insurance company with us and, together, we will decide if the case can be satisfactorily concluded by agreement at this point. We will give you professional legal advice about the settlement offer, but the final decision whether to settle is up to you. If the pre-lawsuit settlement offers are not fair, we will file a lawsuit to seek proper compensation. 
6. Your Personal Injury Lawsuit and Types of Resolutions
If we believe the insurance company's offer is less than you would probably receive in a trial, we will explain your options for resolution including arbitration, mediation, or jury trial.
Arbitration is a procedure conducted out of court to try and resolve disputes using one or more impartial third parties called arbitrators to decide the outcome of your personal injury case. The procedures and rules of evidence used in arbitration are less formal than those used in court. This may lead to a quicker resolution of your personal injury case with less expense.
Mediation is another dispute resolution method that allows you to resolve the case without going to court. In the mediation process, a third party (a neutral mediator) works with the plaintiff and defendant(s) to find a mutually satisfactory solution to your personal injury case. Some insurance companies and defense attorneys will not agree to arbitration or mediation.
Jury trial may be the best, or only, option to obtain the compensation you rightly deserve. We will prepare you for what to expect in court and explain the process every step of the way.