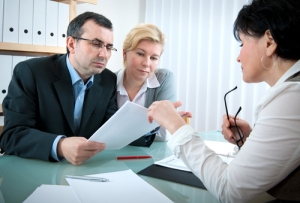 In March, our Virginia head injury lawyers settled a $21 million Virginia Beach truck accident case involving a little girl who suffered severe brain trauma when her parents' car was rear-ended by a big rig going approximately 40 miles per hour. While everyone in the family was injured, the child received multiple skull fractures, brain bleeding, and frontal lobe damage.
When handling the case, our injury attorneys retained a life care planner to help us understand the consequences and future costs of the little girl's injury. But what is a life care planner, and how can they help you in the wake of a serious head injury?
Very simply, a life care planner is someone who specializes in understanding how a disability will affect your future. In the above case, the life care planner reviewed the victim's medical records, spoke with the medical professionals working with the girl, and outlined a number of future costs, requirements, potential needs, and recommended needs.
What is taken into consideration during the formation of a life care plan?
Current regular medication and future medication
The cost of ongoing therapy, such as physical therapy, occupational therapy, and counseling
Wheelchair needs and other independent function aids 
Home modifications
Home furnishing and accessories for disabled living
Transportation costs
Future medical testing and assessments
Future surgeries
Home care, such as nursing care or living assistance
Medical supplies
Doctor's appointments and other medical care
Assisted care facility costs or nursing home costs
Why are life care plans important? After an accident, it can be easy to focus on the present: your current medical needs, your recovery, and your day-to-day life. However, many families don't realize that permanent injuries continue to have costs and requirements down the line. Even families who do realize that their medical costs will continue often don't have an accurate idea of just how expensive a life of healthcare can cost for the disabled.
If you or a loved one have suffered a serious brain injury, it is vital that you understand the full cost of that injury and construct a future medical plan. It is also vital that you receive compensation for your injury if it was the result of carelessness or neglect. Contact Shapiro & Appleton& Duffan today to speak with a Virginia brain trauma attorney.