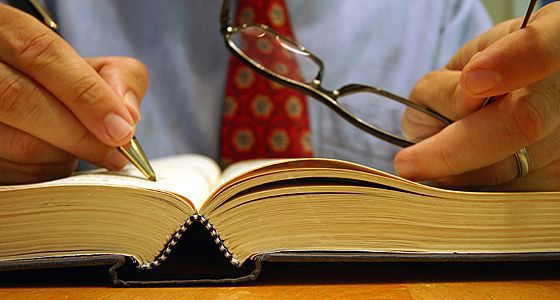 I have had the privilege to represent folks from the smallest towns in the western part of Virginia (VA), the hollows of West Virginia (WV) and many other small towns across the southeastern United States. These experiences have taught me that many clients in search for a Virginia or Carolina personal injury lawyer wonder whether there are advantages in hiring a plaintiff's attorney based in a fairly large city like Virginia Beach or Norfolk, VA. The answer to that question can be fairly complex, so I'll take this opportunity to outline a number of the important variables to consider when you're a prospective client who needs to decide whether and which personal injury lawyer to hire to represent you.
How Essential Is Handling Large Cases and Obtaining Solid Jury Verdicts?
Statistically, there are probably more, and larger, multimillion dollar verdicts won in significant cities like Virginia Beach, Norfolk, and other metropolitan areas than are secured in small town like Marian, VA, or communities on the Outer Banks of North Carolina (NC) and in the hollows of West Virginia. However, that doesn't mean there aren't major, multimillion dollar cases decided in small towns. It just seems like attorneys representing victims often find a way to file a city such as Richmond, Petersburg or Roanoke.
Are the Best Personal Injury Attorneys in the Bigger Cities?
If you look around Virginia, North Carolina or West Virginia, you will find that there are more substantial, experienced personal injury attorneys in the state capitals and major metropolitan areas. However, some of the finest injury trial attorneys have solo practices in small towns. The reason these lawyers may not get all the publicity and fanfare their big-city counterparts do is because their client base is smaller. On balance, an injury attorney based in a big city doesn't automatically get to make a claim to being a better personal injury lawyer.
Does Experience Matter More Than Location?
All the personal injury attorneys with our firm practice only personal injury law. Our clients come primarily from the Virginia Beach, Norfolk, Portsmouth, Hampton, Chesapeake Suffolk and Newport News area of VA, but we have also taken plaintiffs' case from all over Virginia and the southeastern United States. Because we practice in several states — VA, NC, WV, South Carolina (SC), Florida (FL) and Washington, DC — and teaming with other injury attorneys outside of our home base in Virginia, we are prepared to handle the issues that arise in major personal injury cases regardless of physical location. We also know how to prepare medical experts and experts in various areas of the law that may be pertinent to the personal injury or wrongful death case we are handling.
What Towns Have Your Clients Called Home?
I have had clients in virtually every small town in the western part of Virginia, including Big Stone Gap, Grundy, Marion and Abingdon, as well all the towns within an hour's drive from Virginia Beach, including Norfolk, Portsmouth, Hampton, Newport News, Suffolk and Chesapeake.
My colleagues and I also routinely represent clients across the North Carolina border, including people living in Elizabeth City, Halifax, Roanoke Rapids, Raleigh, Durham, the towns of the Outer Banks and every other town you can think to name in the northern region of North Carolina.
In conclusion, then, it's probably most important that your personal injury attorney have actual experience, especially experience in the court room, even if that Virginia and Carolina injury attorney is from a small town.
PA