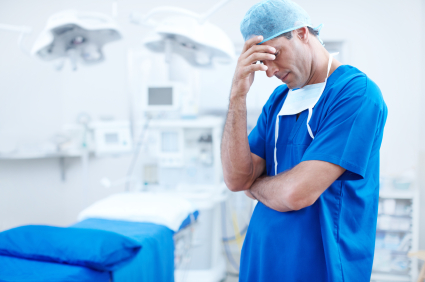 The top attorneys in Virginia regularly handling medical negligence lawsuits know who they are and know who their real competitors are. There is a relatively small number of great medical malpractice lawyers in any given community, like Virginia Beach or Norfolk, Virginia (VA).  
These "best lawyers for medical malpractice" are the ones who regularly try cases and are willing to take them all the way through to a jury verdict. Because the insurance companies representing doctors and hospitals do not settle cases the same way automobile insurance companies like Allstate and GEICO do, these medical malpractice cases nearly always have to go into suit, and often to trial, because the company will not pay a victim who suffered a serious injury from a medical mistake until the company absolutely has to.
So when selecting the best medical malpractice attorney in Virginia for your case, you need to be sure that it is an injury lawyer who is specialized in medical negligence and doctor mistake law. Unfortunately, many law firms advertise for medical malpractice cases even though they do not typically handle them, but have to send the case out to another attorney or law firm who really does handle medical malpractice cases on a regular basis.  
You need to interview potential Virginia injury attorneys to be sure that they are the right person for the job, and not just someone who is going to sign you up and then send you out to the person who is, in fact, the expert in medical malpractice.
Another thing to look out for when hiring a Virginia medical malpractice attorney is the question of who is going to pay the costs of pursuing the case.  
The costs of medical malpractice are typically very high, in the tens of thousands of dollars, if not the hundreds of thousands of dollars. These are the sums paid for expert witnesses to testify that the doctor, nurse or hospital in question violated the applicable standard of care, and to prove the damages to the victim. These are monies above and beyond the fees to pay the lawyers for their time. 
Some attorneys try to get their clients to pay all of these costs themselves, thereby taking that risk rather than the attorney. Most clients, even those with valid cases and very serious injuries, are not in a position to pay tens of thousands of dollars for experts. The attorneys who regularly handle these cases and specialize in medical malpractice have the resources necessary through their law firms to advance these sums on behalf of the client, so that the experts are being paid as part of the case, and are reimbursed after a successful result.
When your loved one has been hurt by an error in the health care system and has suffered a permanent injury, you want to make sure that you really do have someone who knows what they are doing, and is among the best of the attorneys whose practices are focused on medical mistake law. Most Virginia personal injury attorneys will spend some time with you, either on the phone or in person, getting to know you and your case and allowing you to get to know them, without obligation and without charge to see if they can help you and to allow you to decide if they are the right lawyer for your Virginia medical malpractice lawsuit.
PA