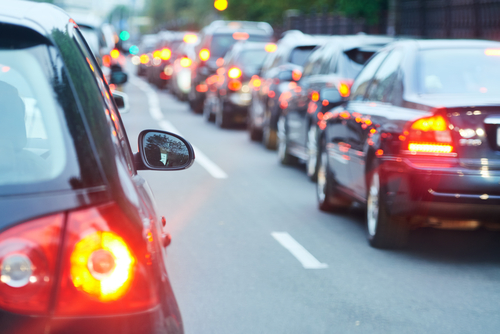 Although the COVID-19 pandemic is limiting many families' holiday plans this year, it is still expected that millions of Americans will take to the roads to visit loved ones, meaning the possibilities of personal injuries to occupants also dramatically rises. A great number of those people will be traveling by car since medical experts are advising people to avoid public transportation to avoid exposure to the virus. It is projected that airline travel will decrease by more than 50 percent compared to last year, while vehicle travel is projected to drop less than 5 percent. There are an expected 100 million drivers expected to take to the roads for the Christmas holidays.
Many of those drivers will be right here in Virginia, but just how safe are Virginia roads? Not too safe according to a recent study, which has placed Virginia among one of the most dangerous states to drive in. According to the study, which was conducted by Insurify, Virginia is the fifth most dangerous state, following only Ohio, Wisconsin, South Carolina, and Nebraska.
Insurify offers consumers the ability to compare different insurance companies. In order to apply, a vehicle owner is required to disclose their driving record, which includes any moving violations the driver may have. Study researchers used the more than 2.5 million applications in the company's database to calculate which proportion of drivers had one or more of the following violations:
Driving under the influence
Speeding tickets
The researchers then identified the most dangerous states to live in based on which ones had the highest share of the above violations.
Virginia ranked number five, having almost 30 percent of drivers with all of these driving incidents. Sixteen percent of drivers had at least one speeding ticket, 12 percent had been in at least one car accident with or without injuries, where they were at fault, and about 2 percent had DUI violations.
Staying Safe on the Roads
If your family will be traveling during the holidays, there are steps you can take to minimize your risk of being involved in a crash or suffering injuries. It is important to be alert and aware of any other drivers who are traveling near you who are exhibiting less than safe driving behaviors. Although the holidays are meant to be a fun and enjoyable time of the year, many people become stressed out and frustrated, and those feelings emerge even more when they are behind the wheel. It is also a time when people may be "celebrating" a little too much with friends and family and make the bad choice of driving under the influence.  DUI drivers cause a disproportionate number of roadway catastrophes, causing serious injuries and deaths.
It is always a good idea to allow yourself extra time to get to your destination. This time of year always brings with it heavier traffic, congestion at shopping plazas and malls, and the unexpected turn of bad weather.
Make sure to keep your eyes on the road and paying attention to what other drivers are doing. If you see a driver who is driving aggressively or speeding, let them pass you and stay away from them. The same goes for any drivers who are drifting into other lanes, speeding up and slowing down, or other signs that they may be drunk.
Contact a Virginia Injury Attorney
Unfortunately, no matter how many precautions we take, there is always the risk of a reckless or drunk driver ruining our travel plan. If you have been injured in a crash caused by a driver who failed to follow traffic laws or was otherwise negligent, contact a Virginia car accident attorney to see what type of financial compensation you may be entitled to. The legal team from Shapiro, Washburn & Sharp has been advocating for injured clients since 1985 and will do all we can to ensure you receive the best possible financial outcome under the circumstances of your case.
If you would like to meet with one of our skilled personal injury attorneys to find out how we can help, call us today at (833) 997-1774 for a free case evaluation. For more information, download our free guide to car crash injuries in Virginia.
RELATED CONTENT