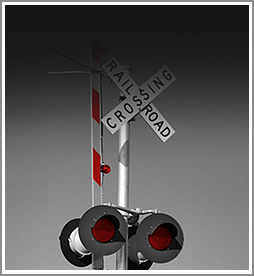 Virginia has rich history in railroading and it is historically an area where there are also many railroad injury lawyers. Norfolk & Western Railway Company, now Norfolk Southern, has been based in Norfolk, Virginia for many years and our law office is a mere 20 minutes away. Also, CSX Transportation, which was previously Atlantic Coastline, and Seaboard and also merged together many other railroads, had its headquarters in Richmond, Virginia for many years (although, now CSX is still a Virginia corporation, but it runs the railroad out of Jacksonville, Florida). Of course, Amtrak runs many routes through Virginia and has its principal offices just across the northern Virginia border in Washington, D.C. Our firm has a long history in railroad injury law, and was founded by a railroad worker, who was himself a Norfolk & Western Railway Company brakeman/conductor, who was injured himself, but then went to law school and became a lawyer representing injured railroad workers. 
This injured railroad worker, himself became a successful lawyer, and started this law firm and later brought together several of the group of excellent lawyers making up our firm. Our firm has handled innumerable cases against Norfolk Southern, CSX, and Amtrak, as well as other railroads.
In the 1990's, the railroads lobbied the Virginia Legislature to change laws about where railroad injury lawsuits could be filed as far as Virginia law. It had been the law for decades if not a century that railroads could be sued where the railroad did business or had railroad tracks in Virginia. Since Norfolk Southern and CSX had tracks in many areas in Virginia including Portsmouth and Norfolk, many lawsuits involving railroad workers personal injuries were historically filed in these cities. The railroad viewed Portsmouth, Virginia and some other cities in Virginia, as unfavorable to them. Big verdicts against the railroads caused the railroads to lobby to change the "venue" laws. The railroads did not want workers who were from out of state to be able to file their claims in Virginia, even though it was legal to do so.
Accordingly, Virginia passed new venue laws that essentially discriminate against out of state residents. The law says that if an out of state resident railroad worker is hurt and the injury did not occur in Virginia, or the action itself did not arise in part in Virginia, that the courts in Virginia can dismiss a case and require the worker to go to another state besides Virginia. This statute has been on the books for more than 10 years in Virginia but has never been tested at the Virginia Supreme Court with regard to railroad worker injury claims, and whether it is constitutional.
Many of the courts ruling on railroad worker injury claims like the above, have indicated that if any part of the worker's claim arose from work in Virginia, then the case should not normally be dismissed even if the worker is an out of state resident.
Our law firm has been involved in some of the major railroad injury litigation/lawsuits in Virginia over the last 17 plus years. Some examples follow:
One of the claims our law firm pioneered was claims of silica or silicosis disease to the lung. One of our attorneys represented a railroad worker with Norfolk Southern who had been diagnosed with silicosis lung disease in the 1990's. Norfolk Southern fought and battled because it viewed this as a possible big case that would cause other railroad workers to wake up and learn that their lung disease was caused by exposure to railroad ballast rock dust (silica dust). Our firm developed all of the evidence by consulting with medical experts and occupational health experts. We took innumerable depositions of railroad witnesses and learned that all ballast rock contains a percentage of sand or silica and that when the ballast rock is manipulated by ballast regulators, brooms, and other equipment that moves the rock, the dust that is visible contains harmful amounts of sand, silica that can lodge in the lungs and cause permanent lung disease over a long period of time. We also learned that there is no definite time frame over which silicosis develops, but that every railroad worker's lungs function differently and it requires a medical diagnosis based on the exposure history.
With regard to asbestos lung disease claims involving railroad workers, our firm has also represented dozens if not hundreds of railroad workers who have been diagnosed with asbestosis, asbestos related lung disease, and cancers, including mesothelioma, associated with asbestos exposure in railroad workers. We have handled these claims not only in Virginia, North Carolina, West Virginia, South Carolina and other states, but have also had to file suits with the local lawyers in other states on these matters.
We also handle deadly lung disease cancer cases called mesothelioma. This rare cancer is virtually only associated with asbestos exposure. There is not cure for mesothelioma and it usually causes death within six months no matter what the medical doctors do. There are some rare cases where surgery can extend life over this time frame, but the diagnosis of mesothelioma is virtually a horrible death sentence. Our firm has handled mesothelioma cases against railroads and also been associated with the claims against suppliers or other companies that may have supplied the railroads.
Railroad injury attorneys and even non railroad injury attorneys in other states often associate our law firm to handle railroad injury cases in Virginia, North Carolina, West Virginia, and beyond. We have such a long history of experience with railroad injury claims, that these attorneys seek us out.
The author of this article has actually written a publication on railroad health and safety, which is published by the West group in a legal encyclopedia called America Jurisprudence Trials. The book length article is entitled "Railroad Health and Safety; A Litigator's Guide."
Our firm has been involved in numerous Virginia railroad personal injury cases involving injuries to railroad workers, involving crashes of trains at railroad crossings, any type of railroad crossing accident, railroad derailments, railroad accidents involving chemical spills, and similar.
Our law firm has been involved in the significant Granitville chlorine derailment of a Norfolk Southern which was caused by a switch being left in the wrong position. Although this accident occurred in South Carolina, our firm was sought out by many residents of Graniteville because of our extensive experience in handling claims against Norfolk Southern.
In the year 2000, our law firm obtained what was then the largest personal injury verdict for an individual in the history of the state of Virginia. After an extensive trial, the jury returned a 46 million-dollar verdict in favor of this gas station attendant, and with the interest that accrued from the date the accident occurred, this verdict totaled 60 million dollars which was then the largest railroad injury verdict in the state of Virginia at that time. Naturally, Norfolk Southern appealed this case, and during the process of the appeal the case was settled for a confidential amount. When we bring a claim against Norfolk Southern (or any other railroad), we get their attention.
Also, we had a significant case arising out of a Virginia rail yard where we represented a railroad worker who suffered horrible injuries and became an incomplete quadriplegic. The railroad employee was struck by an engine in the yard and of course the railroad disclaimed any liability and battled us all the way up to close to trial. This case was settled for a confidential sum of money that cannot be disclosed. However, it can be stated that this settlement was probably the largest settlement that the railroad involved had paid for an individual worker, up to the date of the settlement at that time. Our client agreed to confidentiality of the amount because the settlement was large, and the client needed the settlement to care for himself in the future, to modify his transportation vehicles, and to have a home that had ramps and access for his wheel chair. We were honored and privileged to have represented this railroad worker and worked countless hours battling every defense that the railroad in question put up in this railroad injury case.
In summary, we have a long history in Virginia of representing railroad workers on serious personal injuries and in wrongful death claims against railroads. Please study our website postings at www.hsinjurylaw.com for all other information regarding our law firm, Shapiro & Appleton& Duffan.  Allow us to assist you with your railroad injury claim.