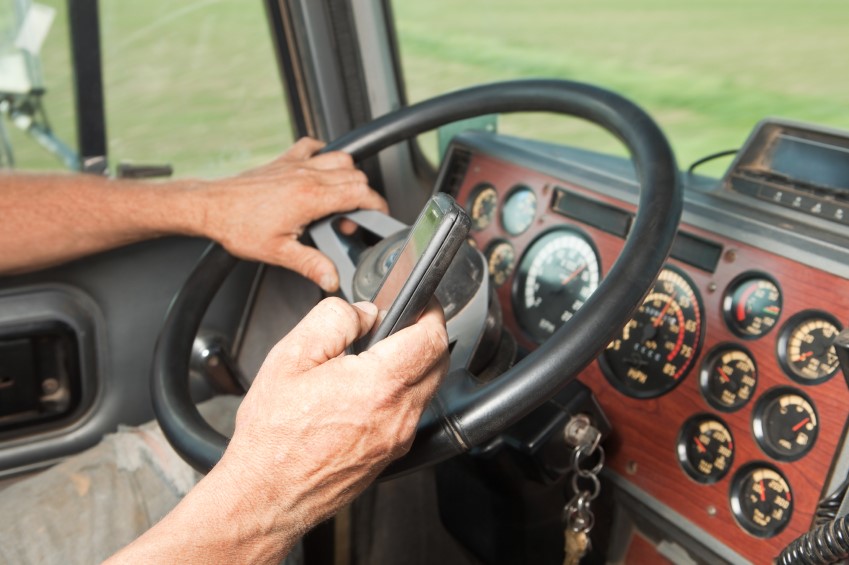 An August 2011 crash on I-81 that killed a student driver from Harrisonburg, Virginia (VA), always comes to mind when someone asks about the dangers of texting and driving.
The driver of a milk tanker caused that fatal collision by swerving out of his lane and into the path a driver's education car. State police believed the truck driver was texting on his cell phone in the moments before the crash, and the man was later sentenced to six months in prison for taking a teenager's life.
LEARN MORE
Data compiled by the National Highway Traffic Safety Administration for 2017 show distracted drivers caused 2,994 crashes that left 3,166 people dead. Fourteen percent of those deadly collisions involved drivers using cell phones.
Commercial truck drivers are particularly prone to becoming distracted by phones and other handheld electronic devices because they must maintain ongoing communications with customers and dispatchers. Additionally, they must update paperwork in real time and confirm directions to delivery destinations.
When the driver of a large commercial vehicle—defined in Virginia as a vehicle weighing at least 26,001 pounds, a tow truck or a van or bus rated to transport t least 16 people—takes their eyes and mind off the road and their hands off the wheel, tragedy is practically guaranteed.
Recognizing this, the Federal Motor Carrier Safety Administration (FMCSA), which regulates interstate trucking and tour buses, issued a rule in 2010 that bans texting and driving. Under that rule, which has since been codified as a federal law, any commercial driver caught using a handheld device while their vehicle is in motion, stopped at a light, or stuck in traffic can face penalties that include
A personal fine of as much as $2,750,
A fine against their employee of as much as $11,000, and
Loss of the federal commercial driver's license needed to operate a big rig or tour bus.
Virginia enforces its own ban on texting by commercial truck and bus drivers that mirrors the FMCSA rule. To ensure that commercial vehicle operators only use handsfree devices, the federal rule and state law make it clear that the legal definition of "texting and driving" covers
Using at least one hand to hold a mobile phone to make a call;
Dialing a mobile phone by pressing more than a single button; or
Reaching for a mobile phone in a manner that requires a driver to maneuver so that he or she is no longer in a seated driving position, restrained by a seat belt.
EJL