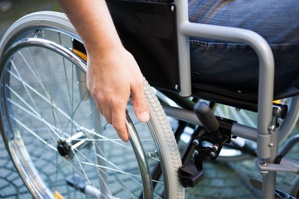 When a victim sustains catastrophic injuries in a car accident, the physical and financial impact can be overwhelming to both the victim and their family. Some examples of catastrophic injuries that crash victims can suffer include brain injuries, paralysis, spinal cord injuries, and more. In some cases of catastrophic injuries, the symptoms may not be noticeable immediately after the accident and so the delay in treatment can mean an even more dire danger for the victim.
An example of this issue is a brain injury. The victim may think they do not have to seek medical attention because they only have a slight headache after the crash. They go home, take an over-the-counter headache medication, and think if they just get a good night's sleep, they will be fine. However, brain injuries and concussions do not always present immediate symptoms, often delayed by hours or sometimes days after the accident before they present. In the meantime, during this delay, there can be even more damage being inflicted on the brain from the injury. In some cases, this delay can cause the death of the victim.
Catastrophic Injuries Impact on a Victim's Life
Catastrophic injuries often require extensive and expensive medical treatment. It is not uncommon for the victim to need life-long medical care for their injuries. In addition to the physical aspects, these permanent injuries can also lead to emotional issues for the victim, including anxiety and depression.
The victim endures pain and suffering, loss of life enjoyment, and more because of the impact their catastrophic injuries have on their life. Loss of life enjoyment examples includes a victim who was an avid runner but is now left paralyzed or a victim who was a voracious reader of books but is not left brain damaged and not able to comprehend as well.
RELATED CONTENT
Not all catastrophic injuries are physical ones. Some victims suffer from severe psychological injuries from vehicle accidents, such as post-traumatic stress disorder (PTSD). These conditions can last years and even be life-long issues for the victim. Unfortunately, mental disabilities are often harder to prove than physical ones and often require the assistance of an experienced Virginia car accident attorney in order to obtain the best possible outcome for a car accident claim.
Psychological catastrophic injuries can be just as devastating as physical ones. Thus, under Virginia law, victims can seek damages from the at-fault driver for psychological, as well as physical, catastrophic injuries. It is not uncommon for an attorney to use the testimony of expert witnesses to prove the overall impact the injuries have had on a victim.
Contact Our Office Today
If you or a loved one has suffered a catastrophic injury as a result of another party's negligent or reckless actions, contact a Virginia personal injury attorney from Shapiro & Appleton. Our firm has aggressively advocated for victims and their families for more than 30 years and will fight to get you the compensation you deserve.
It is critical to remember that Virginia has placed a statute of limitation for how long victims have to file a claim for damages against those responsible for their injuries, so do not delay. Failure to file before that legal deadline could mean you lose any chance of ever filing your claim or getting justice against the person responsible for your or your loved one's injuries. Call our office today for a free and confidential case evaluation.