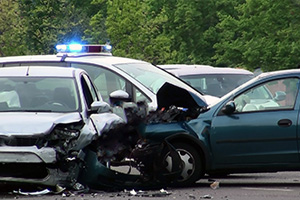 If you or a loved one has been injured in a car accident caused by the negligence or recklessness of another driver, Virginia law allows you to file an injury lawsuit in order to collect financial compensation for any losses the injuries have caused you. Although there is nothing in the law that state you need a personal injury attorney in order to pursue your case, the truth is that you will likely be much more successful in getting the amount you deserve if you have an experienced attorney advocating for you.
RELATED CONTENT
When you have been injured, your primary focus is most likely taking care of yourself and getting through the recovery. You may not be thinking about speaking with a car accident attorney, but this is something you should do as quickly as possible after your accident. Having an attorney protecting your rights from the beginning can be critical to your case and to be successful at obtaining compensation for your medical bills, lost wages, pain and suffering, and more.
Any time there is a car crash, the police should be called immediately. The responding officer will conduct an investigation to determine how the accident occurred and which party was responsible. Investigators from the insurance companies of any drivers involved in the crash will also conduct their own investigators. While the police investigation will focus on whether or not a crime was committed and that caused the crash, such as a driver under the influence of alcohol, the insurance company investigation will be focused on who the liable driver was.
This is why it is crucial to speak with a car accident attorney before you agree to speak with the insurance company investigator. The adjuster will often ask questions in a leading manner in order to get the victim to say something that can then be used to reduce the amount of the accident claim or deny it completely.
A Virginia Beach car accident attorney from Shapiro & Appleton can also provide you with extensive legal experience when it comes to successfully negotiating with the insurance company for a fair and just settlement amount. When a victim tries to negotiate a settlement in their own, it is not uncommon for the insurance company to try to pressure them into a quick settlement that will not cover the full amount of the future losses, such as medical expenses or lost wages.
Determining what the full amount should be can be complex and this is where a skilled and experienced car accident attorney can help you get the amount you deserve. Having a skilled attorney on your side also means that if the insurance company refuses to give you what you are entitled to, the attorney will not hesitate to move forward with litigation and file a civil lawsuit.
If you have been injured in a crash caused by a negligent driver, you only have a limited amount of time to file a claim before the statute of limitations will run out. Contact a Virginia car accident attorney from Shapiro & Appleton to set up a free and confidential case evaluation to find out what legal options you may have and how long those you have to pursue your case.