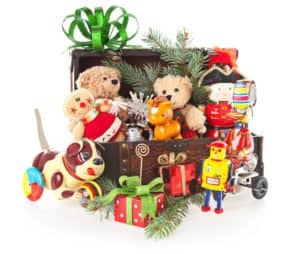 Most parents will check the age recommendations that toy manufacturers are required to put on packing before they buy the toy for their child. It is also not uncommon for parents to check to make sure there have been no product recalls or reports of dangerous issues. They will also get rid of the toy or send it back for a replacement or refund if they learn the toy has been recalled. Unfortunately, despite so much due diligence on the part of parents, children still become injured because of defective or dangerously designed toys. What legal recourse do parents have in these situations?
Defective Toys
Many parents would likely be alarmed if they knew just how often a child is injured by a dangerous toy. One study, conducted by the Center for Injury Research and Policy at Nationwide Children's Hospital, found that a child is injured by a defective or dangerous toy every three minutes. Researchers used more than two decades worth of data collected by the National Electronic Injury Surveillance Service.
RELATED CONTENT
The study also found that risk for a child being injured by a defective toy was affected by their age. Children who are younger than five are more likely to sustain a choking injury, while children five and older are more likely to be injured from a riding toy. The most common defective toy injuries, collisions and falls, are responsible for almost half of all reported injuries.
If your child has been injured because of a dangerous product, a Virginia product liability attorney may be able to assist you in pursuing a claim against the manufacturer for selling a defective product or failing to issue proper warnings. Damages can include:
All medical expenses
Lost wages and any future loss of earnings if the victim has been left with a disability
Pain and suffering
Emotional anguish
Scarring or disfigurement
Unfortunately, defective product cases tend to be extremely complex – not just because there is a burden of proof, but also because victims often go up against corporations that have their own team of attorneys who specialize in defending against product liability claims.  This is why families should retain the services of a seasoned Virginia personal injury attorney who has extensive experience in product liability law.
Call Our Office Today
If you have been a victim of a defective or dangerous product, contact one of our Virginia injury attorneys to discuss what type of personal injury claim you may have. The legal team at Shapiro & Appleton has been advocating for victims and their families for more than three decades. We have successfully represented many clients in obtaining the financial compensation they deserved. Find out how we can help you get the compensation you deserve. Call our office today for a free and confidential case evaluation.