If you are on this page, it is probably because you or a loved one suffered a serious injury while participating in a CrossFit workout. Reports have surfaced of CrossFit participants suffering low back injuries, torn muscles, neck trauma, broken bones, and so forth. These injuries can result in large medical bills, time missed from work, and potentially permanent physical and mental damage.
What Exactly is CrossFit?
CrossFit is an exercise program that combines pushups, sit-ups, chin-ups, weightlifting, running, rowing, jumping rope, etc. in a multi-variant format. It gained notoriety in 2005 and has exploded in popularity with over 10,000 CrossFit facilities throughout the United States in 2014. If you search for CrossFit facilities in Virginia Beach, Virginia, you will find nearly a dozen different facilities throughout the city including locations on Lynnhaven Road, Laskin Road, London Bridge Road, etc. There are dozens more throughout the Commonwealth including in Arlington, Fairfax, Woodbridge, etc. People have strong opinions about CrossFit. Fans of the fitness program say it provides an outstanding workout capable of getting your body in peak physical condition.However, many exercise scientists and personal trainers argue that the workout is too intense for many people who largely lead sedentary lifestyles and carries an unreasonably high risk of injury. One fitness trainer even compared the workout to playing professional football. A survey was conducted involving over 700 CrossFit participants. The survey showed that over 50 percent of participants suffered an injury within the past year while engaging in CrossFit workouts. 
Do I Have a CrossFit Injury Claim?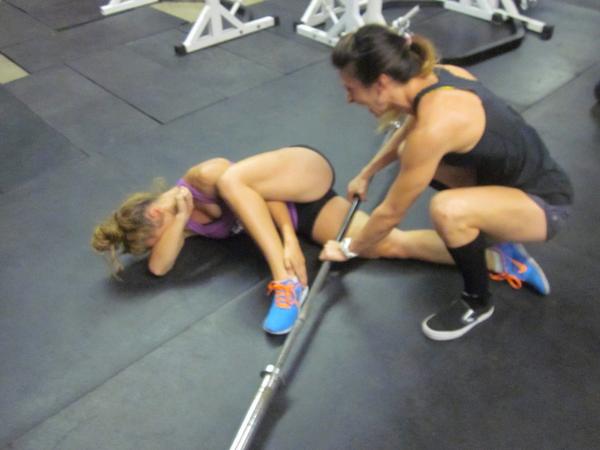 This is a common question our team of personal injury attorneys get asked by prospective clients. In order to bring a CrossFit personal injury claim, there needs to be evidence that the facility, or trainer, was negligent in some way during the course of your workout. Negligence can be established if it turns out that you were being trained by an uncertified and/or inexperienced CrossFit trainer.  Even some CrossFit trainers who are certified are not necessarily experienced. This is because obtaining a CrossFit certification can be done by simply taking a weekend crash course. This can mean that your CrossFit injury may have been caused by the negligence of your trainer who may have started you on a too-intense workout or made you perform moves that they knew could harm you or aggravate a prior physical condition. Unfortunately, CrossFit emphasizes the notion that "every rep counts." As a result, at CrossFit gyms (or "boxes"), they emphasize quantity over quality along with speed over proper technique. It is the responsibility of the CrossFit trainer to give you proper guidance and instruction during your workout. If they failed to provide proper instruction, you may have a legitimate CrossFit injury claim. But the only way to find out is to contact an experienced CrossFit injury lawyer today.
Contact the CrossFit Injury Lawyers at Shapiro & Appleton& Duffan at (833) 997-1774 for a Free Case Review
If you or a loved one suffered a serious injury like a torn muscle, torn tendon, broken bone, etc. during a CrossFit workout and believe it was caused by negligent training, contact our law firm immediately, either by phone or by filling out a quick contact form on this page. Our team of personal injury attorneys possess decades of experience and we provide free, confidential case evaluations. It is critical that you speak to a lawyer sooner rather than later since personal injury claims are subject to a statute of limitations. This means you only have a specific period of time to bring a CrossFit injury lawsuit. If you fail to file a claim within the defined time limit, your case will likely be barred.