One of the areas where our personal injury attorneys practice on a regular basis is the city of Hampton, Virginia. The city has a wide array of businesses, historical sites, and residential areas. For example, Hampton added the Peninsula Town Center in 2010, which used to be the Coliseum Mall. There are also residential developments at Buckroe Beach, a resort area in the city.
Along with its eclectic community, Hampton is heavily traveled by commuters and tourists. It is located directly next to the Hampton Roads Bridge-Tunnel (HRBT) on Interstate 64 (I-64) and traffic flows to and from the docks in Newport News, Virginia. While the volume of traffic that comes in and out of Hampton on a daily basis is great for businesses and the community overall, that volume also means there are numerous serious car accidents and truck wrecks.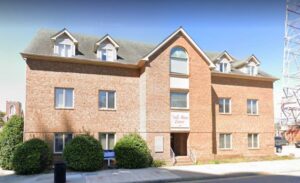 If you or a loved one is involved in a major wreck in the city of Hampton or anywhere on the Peninsula, consider contacting one of our Hampton personal injury lawyers to determine your legal rights. Our office is conveniently located at 101 Eaton Street in Hampton, less than a half mile away from the Hampton Circuit Court, and convenient to Newport News also.
Serious Hampton Car Accidents
Our Hampton personal injury law firm has handled hundreds of auto accident cases since our founding in 1985. We understand that a car accident can be a traumatic experience, leading to weeks – or even months – of painful recovery.
Whether you get hurt while driving down Mercury Boulevard, U.S. Route 17, Virginia State Route 134, or any other road, we are here to help. Our team of experienced Hampton car accident lawyers are skilled negotiators and will work diligently to get you the best possible settlement amount based on the circumstances of your case. We also won't hesitate to take your motor vehicle accident case to trial if the insurance company refuses to offer a fair and just settlement.
Serious Hampton Truck Accidents
An accident involving a large commercial truck like a tractor-trailer, 18-wheeler, or big rig can have devastating consequences. In most of these accidents, when the truck and car collide, the occupants in the smaller vehicle bear the brunt of that damage. The injuries they suffer can be severe, even life-threatening.
If you or a loved one was seriously hurt in an accident involving a tractor-trailer, you should speak to a Hampton personal injury lawyer right away. Why? Because trucking companies employ teams of insurance adjusters and defense lawyers who quickly visit the scene of an accident and begin examining ways to reduce or deny your potential claim.
Our team of Hampton personal injury lawyers understands how to handle major truck accident cases. For example, we represented the family of a man who was killed when a commercial driver in a tractor-trailer rear-ended his passenger vehicle on Interstate 64 (I-64). We were able to secure a $3.5 million settlement for the victim's only surviving daughter.
Other Types of Personal Injury Cases We Handle
In addition to car and truck accident claims, our Hampton personal injury attorneys have the experience and legal expertise to handle all different types of personal injury cases for our clients, including:
Proving Your Personal Injury Case in Hampton, VA
One of the most critical pieces of any personal injury case is the medical evidence that proves the full extent of the client's injuries. It is this evidence that often holds the most weight in determining not only the client's economic damages – such as medical bills and lost wages – but it also helps determine how much non-economic damages the client is entitled to for pain and suffering, permanent disability, scarring, and more.
However, unless you have a medical degree, medical evidence can be complex and difficult to understand. That's why you need a skilled attorney who is able to take that evidence and break it down into relatable information for a mediator, jury, or judge to understand.
Our Hampton personal injury attorneys understand there are a number of ways to express and simplify medical evidence, using these methods successfully to present medical evidence during mediations and jury trials during our decades of practice.
What Damages Can I Recover in a Personal Injury Lawsuit?
When you suffer a severe injury in a preventable accident caused by another party's negligence, you are entitled to recover damages. Damages is a legal term that describes the different types of compensation awarded in a settlement or jury verdict. The most common types of damages recovered in a personal injury lawsuit include the following: 
Economic Damages
Compensation for verifiable financial losses, such as:
Medical Bills: Payment for all treatment related to your injuries, such as emergency care, hospital stays, physical therapy, outpatient procedures, prescription medications, in-home medical care, rehabilitation costs, etc. 

Anticipated future medical expenses.

Property repair or replacement if applicable (e.g., vehicle, cellphone, clothing, etc.) 

Lost income if you are unable to work while recovering. 

Loss of future earnings or earning potential caused by a disability
Non-Economic Damages
Compensation awarded for subjective losses rather than actual monetary losses, for instance:
Pain and suffering: Compensation for the physical pain and discomfort you have had to endure.

Emotional distress: If you suffered any psychological harm due to the personal injury accident (e.g., depression, anxiety, PTSD, etc.).

Loss of personal enjoyment: If you are no longer able to do the things you used to enjoy before your injury. 

Loss of consortium: Compensation a spouse can recover for loss of marital relations, companionship, services, etc.

Physical impairment or disfigurement (e.g., disability, loss of a limb)
Punitive Damages
Punitive damages are available in limited cases and are typically reserved for when a defendant behaved with an extremely reckless disregard for the safety of others. 
What Can a Hampton Personal Injury Lawyer Do For Me?
Although you have the ability to file and pursue a personal injury claim on your own, hiring a personal injury lawyer will dramatically increase your chance of recovering fair compensation. Insurance companies tend not to take claimants seriously unless they have legal representation. They may be under the impression that you are unwilling to fight for compensation in court and as a result, may try to devalue or even deny your claim. With a personal injury lawyer on your side, your claim will be taken seriously. They also have the resources to handle every aspect of your case, including determining all liable parties and gathering critical evidence of fault. For example, a Hampton Personal Injury Lawyer will:
Accurately evaluate your claim's worth and gather evidence to support it, so you do not settle for less than you deserve. 

Deal with the insurance companies on your behalf while protecting your rights.  

Ensure you receive the proper medical treatment. 

Gather and organize medical records to prove your injuries, pay stubs for lost income, copies of police or accident reports, subpoena cell phone records (if necessary), hire experts in accident reconstruction, and more. 

Handle all communication and negotiate a fair settlement with the insurance companies. 

Ready your case for trial and represent you in court, if needed. 
Insurance companies will have a team of attorneys who may attempt to minimize and blame you for your injuries. However, an attorney who regularly handles complex personal injury cases will ensure your rights are protected, you are treated fairly, and liability falls on the appropriate party. 
Call Our Office for a Free Case Evaluation
If you or a loved one have been injured in an accident caused by the careless, negligent, or intentional actions of another party, the team at Shapiro, Washburn & Sharp can evaluate your claim with a free confidential consultation. We have extensive resources at our disposal, and we want to make sure that you recover full compensation for your losses. Let us investigate every aspect of your claim so we can get you on the path to recovery.
Call our office today at (833) 997-1774 or click here to schedule a free and confidential consultation with an experienced personal injury attorney.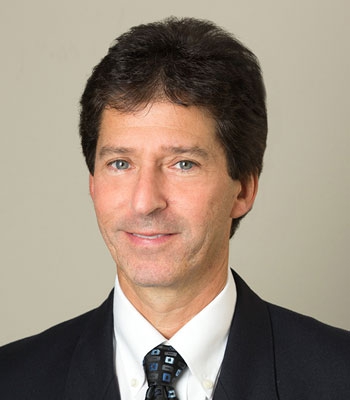 by Richard N. Shapiro
Connect with me
Personal Injury & Wrongful Death Lawyer Serving Va Beach, Norfolk, Chesapeake, and all of Virginia