Our Virginia Beach & Norfolk Law Firm Represents Whistleblowers Who Want to Shed Light on Fraudulent Practices That Are Costing Taxpayer's Money (a.k.a. Qui Tam Cases).
If you are aware of practices at your job that are aimed at defrauding the government, you should consider contacting an attorney to discuss your legal options. There there is a legal doctrine known as the "writ of qui tam." Qui tam, under the False Claims Act, was enacted to protect the general public by offering a financial incentive to citizens in an effort to discover fraudulent practices against the government aimed at bilking taxpayer money from a government agency.  
What are the Legal Requirements to Bring a Claim under the False Claim Act/Qui Tam?
The legal requirements for a False Claim Act/Qui Tam case involve proving knowledge and intent sufficient to attach liability to the fraudulent individual or business. The basic trigger is persons and businesses that are intentionally and wrongfully obtaining government funds. This is an important factor since a simple mistake that is quickly rectified will not satisfy the legal requirements for a Qui Tam case. There must be a known scheme to defraud the government or, an entity discovers a mistake that resulted in the government providing surplus funds and nothing is done to correct the mistake.
If you have information about fraud or an ongoing violation against the government (a.k.a "blowing the whistle"), you may be awarded a percentage of the damages recovered if a qui tam lawsuit is filed and successfully prosecuted against the at-fault party or entity.
Here is a Video from the Office of the Inspector General about the False Claims Act/Qui Tam
What Award Would I Be Eligible For?
The award can be as much as 30 percent of the settlement, which may be a large sum of money depending on the size of the fraud. For example, in July of 2012, GlaxoSmithKline (GSK) agreed to pay $3 billion in fines, amounting to the largest healthcare fraud settlement in U.S. history. In the qui tam whistleblower lawsuit, GSK admitted to illegally promoting Paxil for treating depression in children, even though it was not approved for use by anyone under the age of 18. In addition, GSK pushed Wellbutrin for weight loss and sexual dysfunction, even though it was only approved for treatment of major depression. GSK also pled guilty for failing to report safety problems with its diabetes drug Avandia and for paying kickbacks to doctors for prescribing prescription drug Valtrex.
So here's the take-away – The whistleblower who brought these fraudulent practices to light would be eligible for a percentage of that $3 billion fine.
The Justice Department secured $4.9 billion in settlements and judgments in qui tam civil cases involving fraud against the government in fiscal year 2012. Here are some major whistleblower settlements:
Why Does the Government Offer a Qui Tam Case Award?
Congress specifically crafted the False Claims Act/Qui Tam so that everyday citizens had a weapon for fighting dishonest corporations that intentionally bilked taxpayer money.
But along with the financial incentive, the purpose of whistleblower protections and qui tam cases is to look out for your fellow citizens (including family members and loved ones). If you are aware of fraudulent practices that wind up scamming CMS (i.e. the Center for Medicare & Medicaid Services) then those additional costs get passed onto taxpayers.
Another example is if you work for a big drug company and are aware of the fact that they forged or manipulated tests to speed up the FDA approval process for a new drug, thousands of people could suffer adverse side effects, even someone you know. 
What To Do Next
Contact an attorney to set up a confidential, no-cost consultation about your potential qui tam case. If you are concerned that blowing the whistle will result in you losing your job, keep these things in mind: (1) your employer may be intentionally breaking the law and will eventually be caught, (2) failing to report a scam that is active and defrauding the government will preclude you from securing a financil award under the False Claims Act.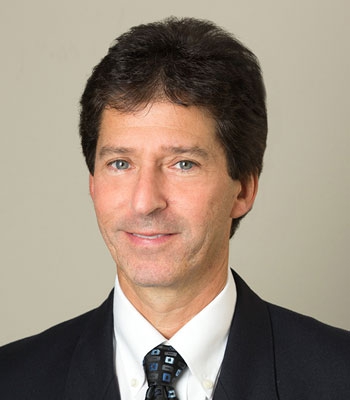 by Richard N. ShapiroConnect with me
Personal Injury & Wrongful Death Lawyer Serving Va Beach, Norfolk, Chesapeake & all of Virginia