When a Hampton, Virginia surgeon, doctor, or other medical professional is negligent and causes serious injuries, this is called medical malpractice, and the resulting injury to the patient can be devastating. In some cases, this negligence can even cause the patient's death. If you or a loved one have been seriously injured by the negligence of a doctor or surgeon in Hampton, Virginia, or anywhere on the Peninsula or in Williamsburg, you probably have questions and concerns. Our team of experienced Hampton, Virginia medical malpractice lawyers is here to help.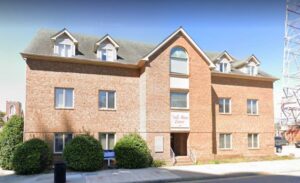 Shapiro, Washburn & Sharp has been providing dedicated representation to the residents of Hampton and surrounding areas for almost four decades. We have successfully represented many clients who suffered injuries due to medical malpractice, surgical malpractice, or nursing home malpractice or neglect.
Our Hampton, Virginia law office is located at 101 Eaton Street, less than a half mile away from the Hampton Circuit Court, and we are available to help clients who have been victims of malpractice at Sentara CarePlex Hospital,  Riverside Behavioral Health Center,  Select Specialty Hospital – Hampton Roads, and Bon Secours Mary Immaculate Hospital.
Most Common Types of Medical Malpractice
According to national statistics, there are more than one million cases of medical malpractice that occur in this country every year. The following are some of the more common types of medical malpractice that we see at our Hampton, Virginia personal injury law firm:
Medical Errors
Preventable medical errors are now the third leading cause of death in this country, following heart disease and cancer. It is estimated that more than 250,000 victims die each year in this country from medical errors, however, multiple studies have put that number as high as 440,000. Many of these errors occur because of a surgical procedure, including operating on the wrong body part, leaving items in the body after the procedure (i.e. sponges, surgical instrument), incorrect anesthesia dosage, and failure to recognize signs of infection by the health care provider.
Misdiagnosis
Misdiagnosis is defined as the failure to properly identify a patient's medical condition or illness. There are many situations where this misdiagnosis can be fatal for the patient. For example, a patient goes to the doctor with certain symptoms and the doctor tells the patient they have the flu and to go home and rest. However, the patient is actually suffering from Lyme disease and now goes weeks, possibly months, without proper treatment. This delay in treatment causes serious, debilitating medical issues for the patient that can result in permanent health issues.
Why Choose Shapiro, Washburn & Sharp for a Hampton area Medical Malpractice Claim?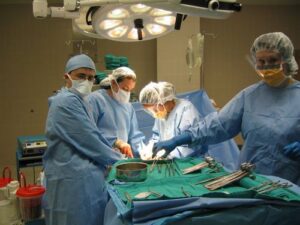 Our legal team has extensive experience handling complex injury and medical malpractice claims we have handled these all over Virginia. We understand how the defense works and know how to counter their actions.
Our team has more than 75 years of combined legal experience, and we have achieved significant multimillion-dollar Virginia medical malpractice settlements and verdicts for clients. We handle every claim as if it will go all the way to trial, which helps us fully prepare for any possible outcome.
We will evaluate any type of Hampton, Virginia medical negligence case. We also have extensive experience in successfully representing clients who have sustained the following medical malpractice injuries:
Damages That May Be Available in a Medical Malpractice Lawsuit
There may be various types of compensation available to victims of medical malpractice in Hampton, Virginia. At Shapiro, Washburn & Sharp, our team works diligently to recover economic and non-economic damages on behalf of all medical malpractice clients.
Potential Economic Damages
All medical expenses caused by the malpractice
General household out-of-pocket expenses that the injured patient suffers
Lost wages if a malpractice victim cannot work
Physical therapy or rehabilitation expenses
The cost of prescription medications or medical devices
Potential Noneconomic Damages
Physical pain and suffering losses
Emotional and psychological trauma
Loss of enjoyment of life damages
Permanent disabilities and impairments, scarring, disfigurement
Amputation, loss of use of arm or leg
Paralyzing injuries, paraplegia, or quadriplegia
Traumatic brain injury impairments
The total amount of compensation available for a Hampton, VA medical malpractice victim will vary depending on the circumstances surrounding each situation. Our medical malpractice lawyers will work with trusted economic and medical experts who can fully evaluate the patient and the situation to calculate total expected losses. Compensation amounts will be based on various factors, including the severity of the patient's injuries, the length of the recovery time, the level of a victim's pain and suffering, and more.
Unfortunately, the state of Virginia has a medical malpractice cap/ceiling on the total amount of monetary damages that can be recovered from any specific medical malpractice claim. The statute which puts the ceiling on medical malpractice damages has provisions for its increasing every year so you should consult with an experienced Virginia medical malpractice attorney as to what the cap or ceiling is on the damages which may be recovered.
However, for claims arising between July 1, 2022, through June 30, 2023, the cap is $2.55 Million irrespective of the number of doctors or medical providers who may have caused the injuries. Our attorneys strongly believe that the cap or ceiling is unconstitutional; however, the Virginia Supreme Court has refused to strike it down although some other states have struck down similar medical malpractice ceilings.
Virginia, like many states, requires that before a medical malpractice case is served on a defendant or medical provider, a doctor in the same or similar field as the medical provider or surgeon who is being sued must provide what's called a certificate of merit. A certificate of merit is a document that indicates that a doctor in a similar field as the physician being sued has reviewed all the medical records and concluded that there is a violation of the medical standard of care and that it led to damages. In other words, this baseline review must occur before the lawsuit goes forward in a Virginia Circuit Court.
However this doesn't mean that the doctor being sued is liable for damages; that determination must be made by a judge or a jury and in many medical malpractice cases our firm obtains one or more certificates of merit from a physician who believes malpractice occurred, but the case goes all the way to trial because the doctor or surgeon being sued for medical malpractice does not agree that they committed any violation of medical standards.
Statute of Limitations in Virginia Medical Malpractice Cases
In most cases, a person who believes they have been a victim of medical malpractice has just two years to file their claim. This rule applies to cases where the victim is 18 years or older and there are no special circumstances.
There are, however, certain cases where that statute of limitations is extended:
When the victim of medical malpractice is a minor
When malpractice involves an undiagnosed cancer
When the malpractice involved continuing treatment of the patient
A Hampton, Virginia malpractice attorney can evaluate your case and determine if there are any special circumstances in your situation and what the statute of limitation for filing your case is. It is important to remember that malpractice lawsuits are complex and require the legal knowledge and experience of an attorney who is well-versed in Virginia malpractice law.
Case Results Our Hampton Medical Malpractice Lawyers Have Achieved for Seriously Injured Clients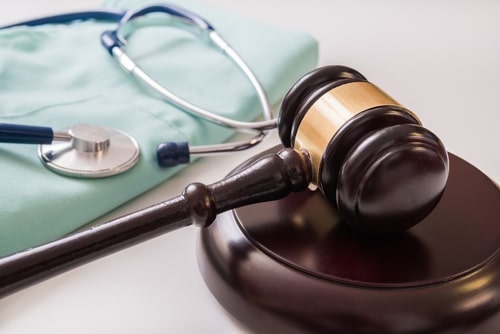 Whether you or a loved one suffered sepsis from a colon surgery leak, or perforated/cut/lacerated bowel during a laparoscopic procedure, or a doctor missed a recognizable cancer diagnosis that made your cancer far worse due to being untreated or any other type of medical malpractice, our Hampton medical malpractice law firm can help.
We have a track record of producing results for clients. Below is just a sample of our results. Please keep in mind that every case is different and results cannot be guaranteed. Just because one of the case results below may be similar to your situation, we cannot guarantee an outcome.
Call Our Hampton, VA Medical Malpractice Law Firm for a Free Case Evaluation
If you or a loved one has suffered an injury or medical condition due to medical negligence, contact one of our Hampton, Virginia medical malpractice attorneys to find out what legal options you may have. At Shapiro, Washburn & Sharp, we are dedicated to helping injured clients obtain the compensation they deserve for their medical bills, lost income, and other associated losses.
Call our office today at (833) 997-1774 or click here to schedule a free and confidential consultation.
Our firm published several in-depth, free legal guides discussing the options available to someone who suffered injuries because of medical professional negligence.