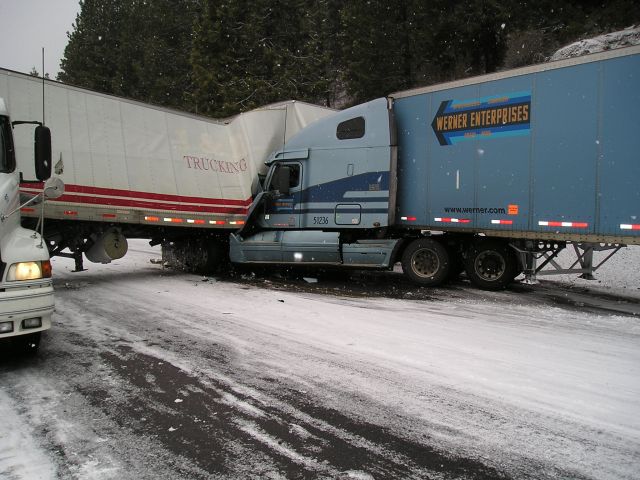 Northeast North Carolina receives more than its share of major storms. Hurricanes, tropical storms and nor'easters hit the Outer Banks frequently. Flooding and wind damage are just a fact of life for residents of Ocracoke, Nags Head, Duck, Moyock, Elizabeth City and the other community along the Atlantic Ocean and on both sides of the Pamlico and Currituck sounds. Even blowing sand creates hazards along NC-12 from low visibility and poor traction.
Snow and ice storms, on the other hand, are comparatively rare in the region. But when they hit, they hit hard. Waking up this morning to one of the infrequent winter storm warnings for the area that our personal injury and wrongful death law firm serves prompted me to think about how dangerous the roads will become for drivers and pedestrians.
LEARN MORE
I know I'm far from alone. In fact, the North Carolina Department of Transportation maintains a webpage devoted solely to sharing tips for driving safely on snowy, icy roads. Under the heading "Venturing Out," the agency advises, "First, don't go out unless you absolutely have to."
For those who must drive, NCDOT admonishes,
Slow down and maintain a safe following distance between you and other vehicles. Pass with extreme caution. Excessive speed is the No. 1 cause of wrecks in winter weather.
Do not use cruise control.
Approach bridges and overpasses with extreme caution since they accumulate ice first. Do not apply your brakes while on a bridge.
Come to a complete stop or yield the right of way when approaching an intersection where traffic lights are out. Treat this scenario as a four-way stop.
Clear as much as possible snow and ice from your vehicle – from the windows, mirrors, roof, hood, trunk, bumper, headlights and tail lights – of snow and ice to keep it from blowing off and obscuring your view or hitting other drivers' vehicles.
Drive smoothly, without sudden accelerating, braking or turning.
Slowing down on slick pavement really is imperative. Crash reports collected by the North Carolina Division of Motor Vehicles for 2018 note that divers in 17,988 wrecks exceeded a safe speed for weather and road conditions. Eighty-six of those weather-related crashes caused deaths, and 5,350 of them left people injured.
Aside from protecting themselves and others, drivers want to stay home or operate with particular caution because neither "It was snowing" nor "I never saw that patch of black ice" will be accepted as defenses against liability for harming someone in a car or truck crash. Rather, ice and snow increase a driver's legal duty to take care against losing control.
At the same time, a driver who cause a crash during winter weather can try to shift liability by citing North Carolina's contributory negligence rule. As long as a crash victim has done something themselves to contribute to causing the collision, the person who was more at fault can still avoid settling insurance claims.
That second reality complicates crash victims' efforts to have their medical bills paid by negligent or reckless drivers. Hiring an experienced personal injury attorney will help, but it is probably best to stay indoors and not need the services of my colleagues and myself.
EJL