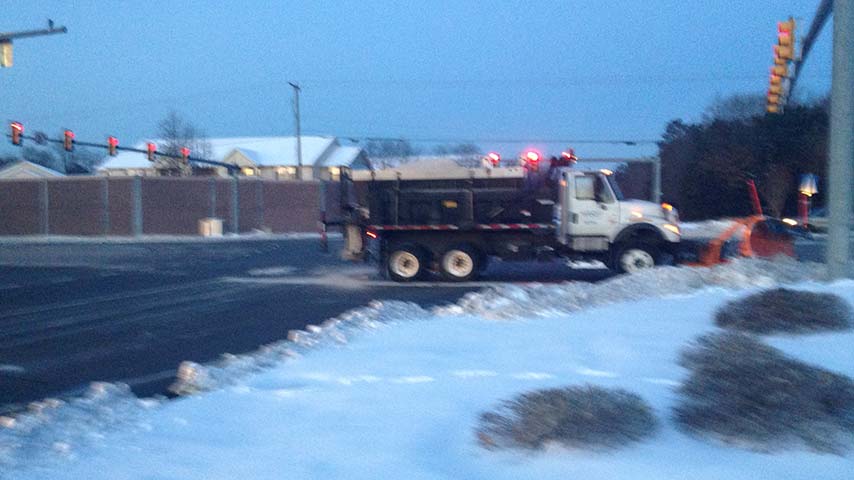 A 31-year-old Henrico woman was killed when the she was struck by a plow truck while riding her bicycle. The fatal accident occurred on near Virginia Center Commons in Glen Allen, at approximately 5:30 am Wednesday morning.
According to law enforcement reports, the woman was on her way to an early morning work shift at a local retailer located near the Commons. She always rode her bike to work, as it was her only method of transportation to get there.
The victim was driving on Route 1, heading northbound. At the same time, there was a Virginia Department of Transportation (VDOT) 2005 International plow truck clearing snow from the northbound lanes. Both the bike and plow truck collided. The woman was transported to VCU Medical Center, but died from the injuries sustained in the crash a short time later.
The 37-year-old plow driver was not injured in the crash, and it was reported he was wearing his seatbelt at the time of the accident.
At this time, police are attributing the fatal accident as weather-related and no charges have been filed. However, they are continuing their investigation and the results will be forwarded to the Henrico commonwealth's attorney for consideration. A spokesperson for the VDOT stated that the agency is also conducting their own internal investigation into the accident.
Approximately 800 bicyclists are killed in every year in bike-car crashes. Another 49,000 are seriously injured in these accidents. If you have lost a loved one in a bike-car collision, contact a Virginia wrongful death attorney to find out what legal recourse your family may have for your pain and loss.