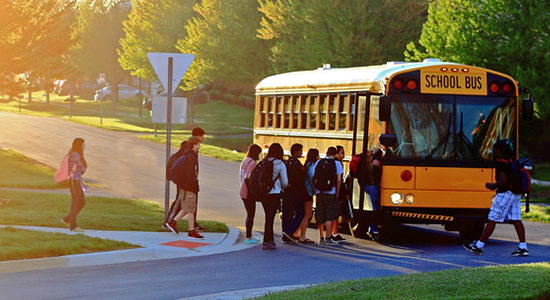 Two children suffered burns while riding the school bus to Carver Intermediate School in Chesapeake, Virginia (VA), on the morning of March 21, 2016. According to news reports, the bus was on Oliver Avenue when a heater coil burst and sprayed hot liquid on their legs. The injured schoolchildren required hospital treatment for their burns and may experience scarring.  A nearly identical incident occurred on a school bus in Durham, North Carolina (NC), in February 2015. Like the heater malfunction in Chesapeake, it was not known why the device on the Durham bus sprayed scalding hot liquid on the children. Finding the cause will require reviewing maintenance records and performing research to discover whether the heaters and their components share defects that make them potentially unsafe.
Poor maintenance could make the school system liable for the burn injuries. A dangerous defect that leaves the heater prone to failure could make the company that produces the device liable. The distinction matters for the burned children's parents who may need to file insurance claims in order to cover emergency medical care and follow-up therapy costs.
The parents of the schoolchildren injured in Chesapeake may benefit from consulting with an experienced Virginia product liability lawyer who has also helped families affected by bus accidents. Negotiating insurance settlements with companies and school systems can be equally difficult for different reasons. Having a skilled and knowledgeable legal advocate can increase the likelihood of receiving adequate compensation.
EJL